Advertising on a hoarding wall qualifies for what is known as 'deemed consent'. The Town and Country Planning (Control of Advertisements) (England) Regulations 2007 covers types of advertisement that qualify for deemed consent. Advertisements that are classified as deemed consent do not require planning permission from the local planning authority as long as they comply with certain criteria.
What are hoardings UK?
At Plasloc we range a variety of hoarding solutions for different applications. Ranging from demo wall systems, access tunnels, internal hoarding and even external hoarding. Hoarding is the perfect solution to create safe and environmentally areas where work can be undergone away from the public. This is commonly seen in the construction sector and can be complete with a range of optional extras such as doors and advertising to meet the requirements of your project
What criteria are required for deemed consent of hoarding construction?
For advertising on site hoarding walls to qualify for deemed consent, it must abide by the following conditions:
No advertisement is displayed earlier than three months before building operations commence
The local planning authority has been notified of the day on which the advertisement will first be displayed at least 14 days before the first display date. The person proposing to display the advertisement must notify the local planning authority in writing and send a copy of the relevant planning permission.
No advertisement is more than 38 square metres in area
No part of the advertising hoarding is more than 4.6 metres above ground level
The advertising hoardings will not be displayed for more than 3 years
However, if you require hoarding for construction work in a conservation area, an Area of Outstanding Natural Beauty, a National Park, the Broads or an area of special control, no advertising hoardings are permitted.
How and what you need to apply for a site hoarding or advertising hoarding license?
To apply for a license to be permitted to use hoarding advertising you will need to contact the council of the local area your project is in and will need the following:
Name of business
Business address
Name of site manager
Phone and fax number
The proposed site address
 The date any work is due to commence
 Duration and end date of the work
 Approximations made of the heigh and length of the hoarding that will contain advertising boards.
 Any dimensions where advertising hoarding or related equipment (such as cranes) are above a public highway
 A copy of your public liability insurance cover that must exceed £5m.
Can hoarding advertising be illuminated?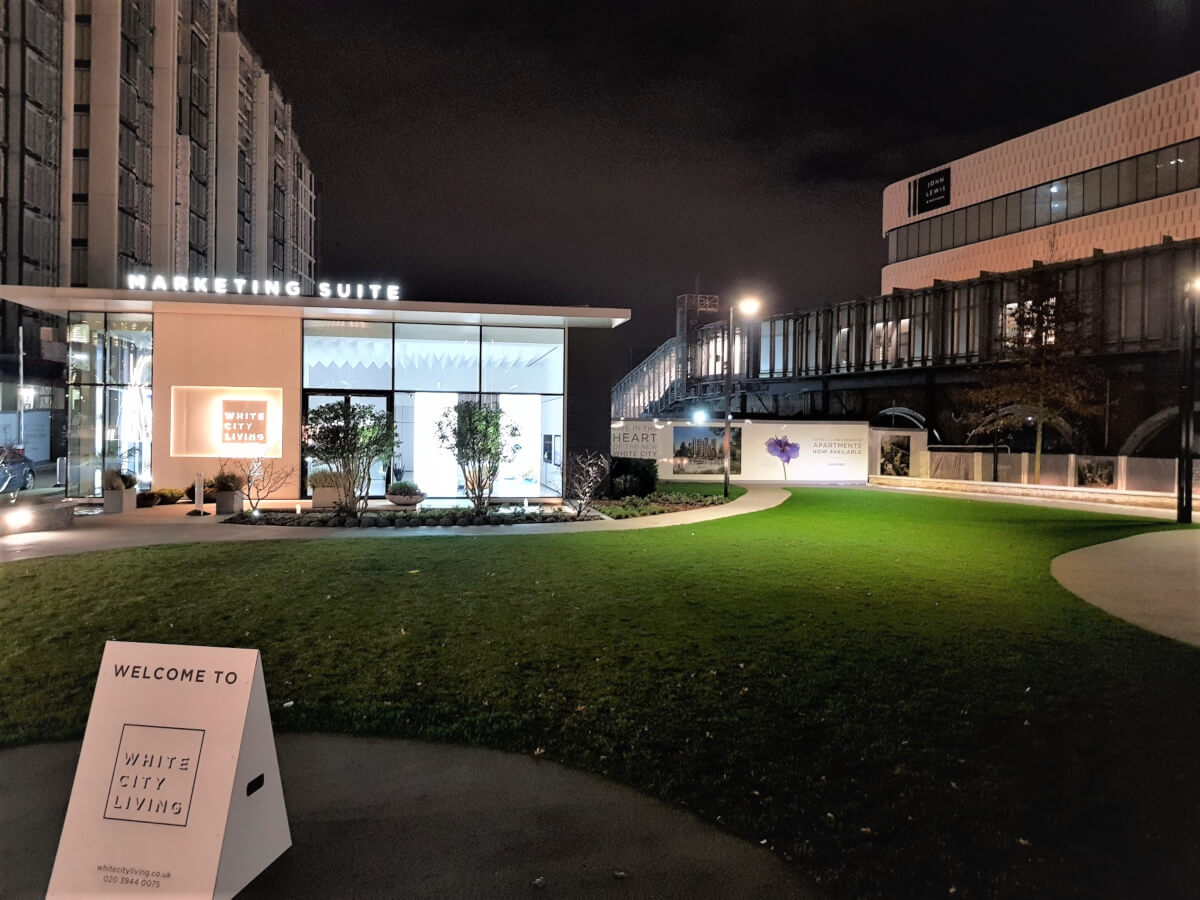 Illuminated advertising on hoarding walls is not permitted unless:
Illumination is provided by static means
No intermittent light source, flashing lights, moving parts or features, exposed cold cathode tubing, animation or retroreflective material is included
It is illuminated in a manner that is reasonably required to fulfil the purpose of the advertisement
Can deemed consent regarding hoarding construction be restricted?
Local planning authorities can restrict deemed consent. They will apply to the Secretary of State who can issue a direction requiring express consent for any advertisements that are usually categorised as deemed consent. Local planning authorities are encouraged to keep information on where deemed consent is restricted on their website, however, contacting them before work begins will eradicate any uncertainties.
Final considerations for advertising hoardings
Any graphics placed upon a hoarding wall will only benefit from deemed consent if they are for construction sites. Advertisements on hoardings for residential sites always require consent.
Hoarding construction applications from Plasloc
Plasloc's innovative hoarding wall system is suitable for use in a variety of construction applications. Easy to install & highly durable, we can even design specific construction site hoarding graphics for advertisement purposes. Learn more about construction hoarding with one of our related blogs highlighting Construction hoarding guidelines.
If you're looking for advertising hoardings companies or would like more information, get in touch today. We're available to call on 01626 356 995 or we can be contacted online.
Information correct as of 26/10/2018
Related to this post:
What are site advertising hoardings? (and our tips for choosing hoardings)
Innovative scaffold hoarding solutions for city centres
Are there any construction site hoarding requirements?
Protecting the public during construction with construction hoardings
How creative can construction hoardings be to suit your brand?