For any construction sites requiring scaffolding, including those in city centres, hoarding is the best solution for keeping that site secure. Our patented Plasloc product is ideal if you require innovative scaffold hoarding solutions.
To give you an idea of how you might use it for a project you're involved in, we have listed various innovative scaffold hoarding solutions below:
Advertising hoarding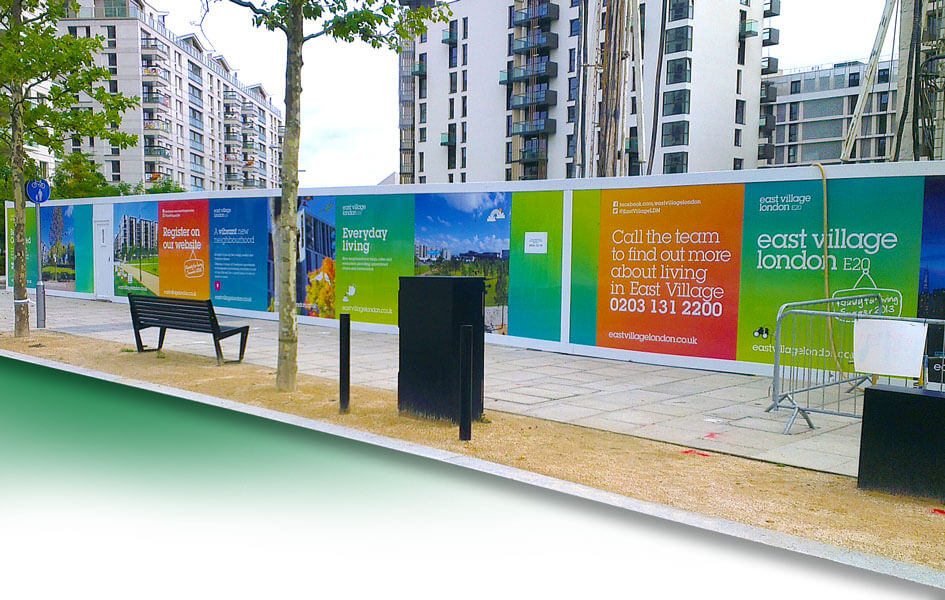 If you were thinking about the best place for an outdoor advertisement in the UK, you might think of the city of London. But did you know that the actual city of London is the smallest in the UK, with only 9,123 residents? It's actually Greater London which has an estimated 9 million people living there!
Either way, here at Plasloc, our advertising hoardings allow you to better utilise the thousands of prospective customers in city centes. Customise them with corporate colours, Diabond, foamex or Vinyl printed graphic, clip-in posters and multimedia advertising.
For further details on our site hoardings, check out our optional extras page.
Demo walls for city centres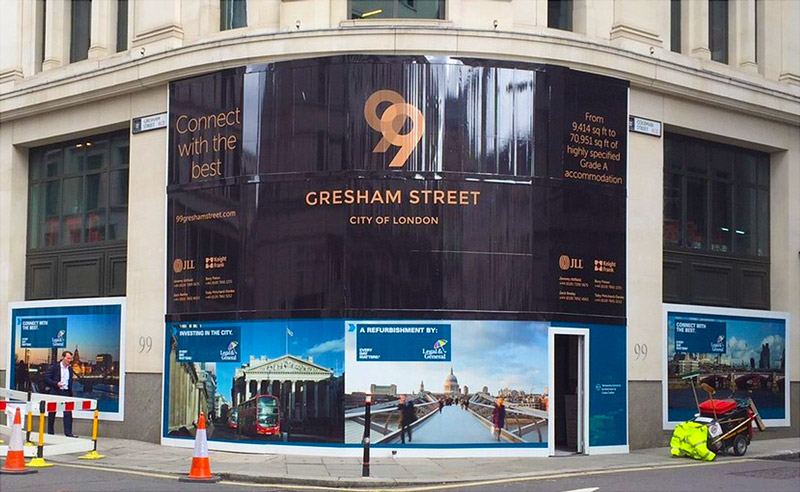 City centres really are the core of the UK economy; around 9% of total jobs in the UK are based in the city centres of the UK's 10 largest cities, despite these areas accounting for 0.03% of the UK's total land mass!
For an innovative solution in the UK's economic hubs, our demo wall system is perfect. This cost-effective and quick-to-install scaffold-based system provides a bespoke temporary wall that easily resists dirty accumulation from heavy traffic.
Internal hoarding solutions for scaffolding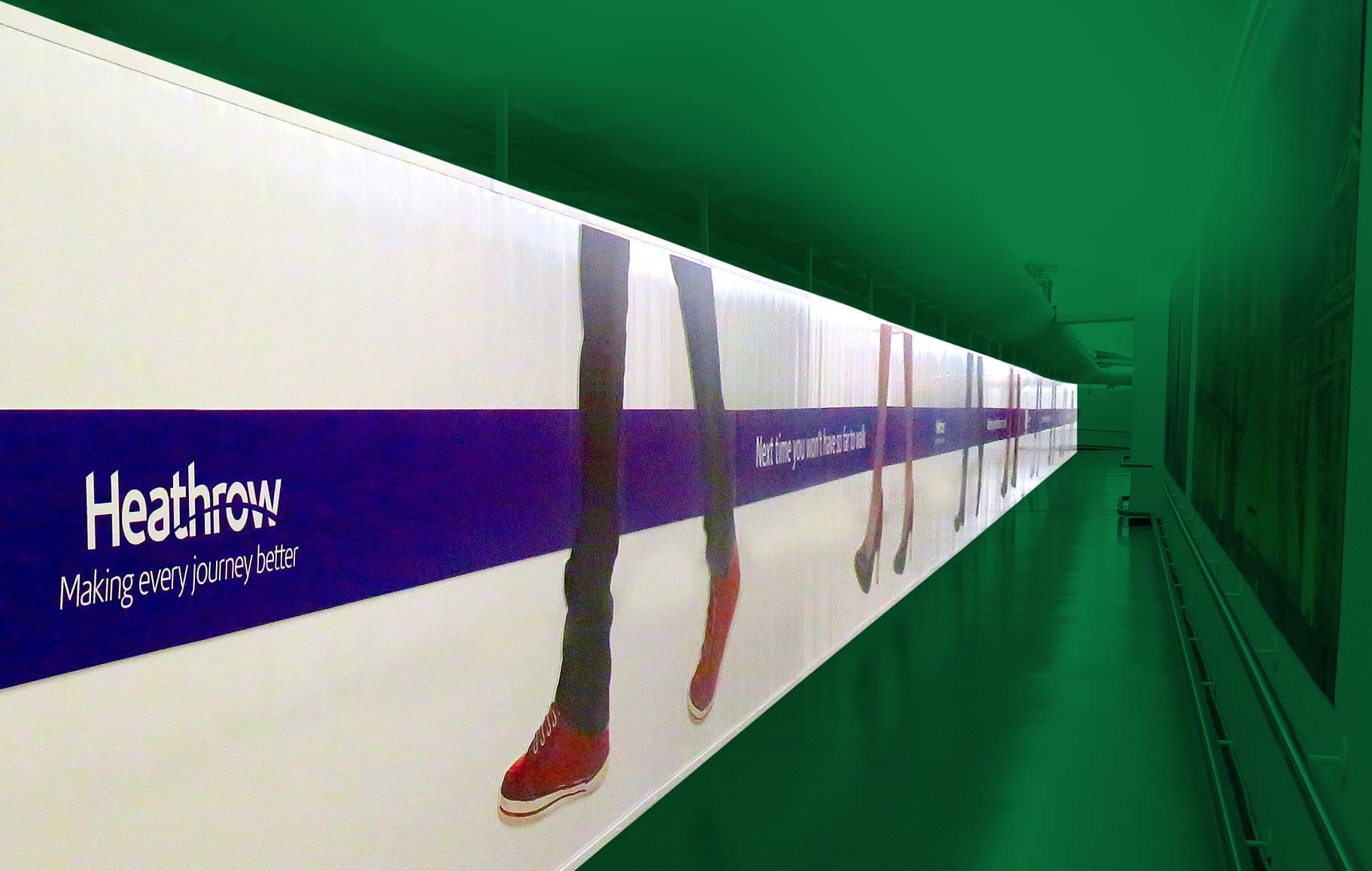 Here at Plasloc, we also provide internal hoardings for use in the UK's 69 official cities. Available in heights of 1.2m and 2.4m and certified to BS 6180:2011, they are suitable for retail and commercial environments, offices, and all other types of properties that you find in city centres.
External scaffold hoarding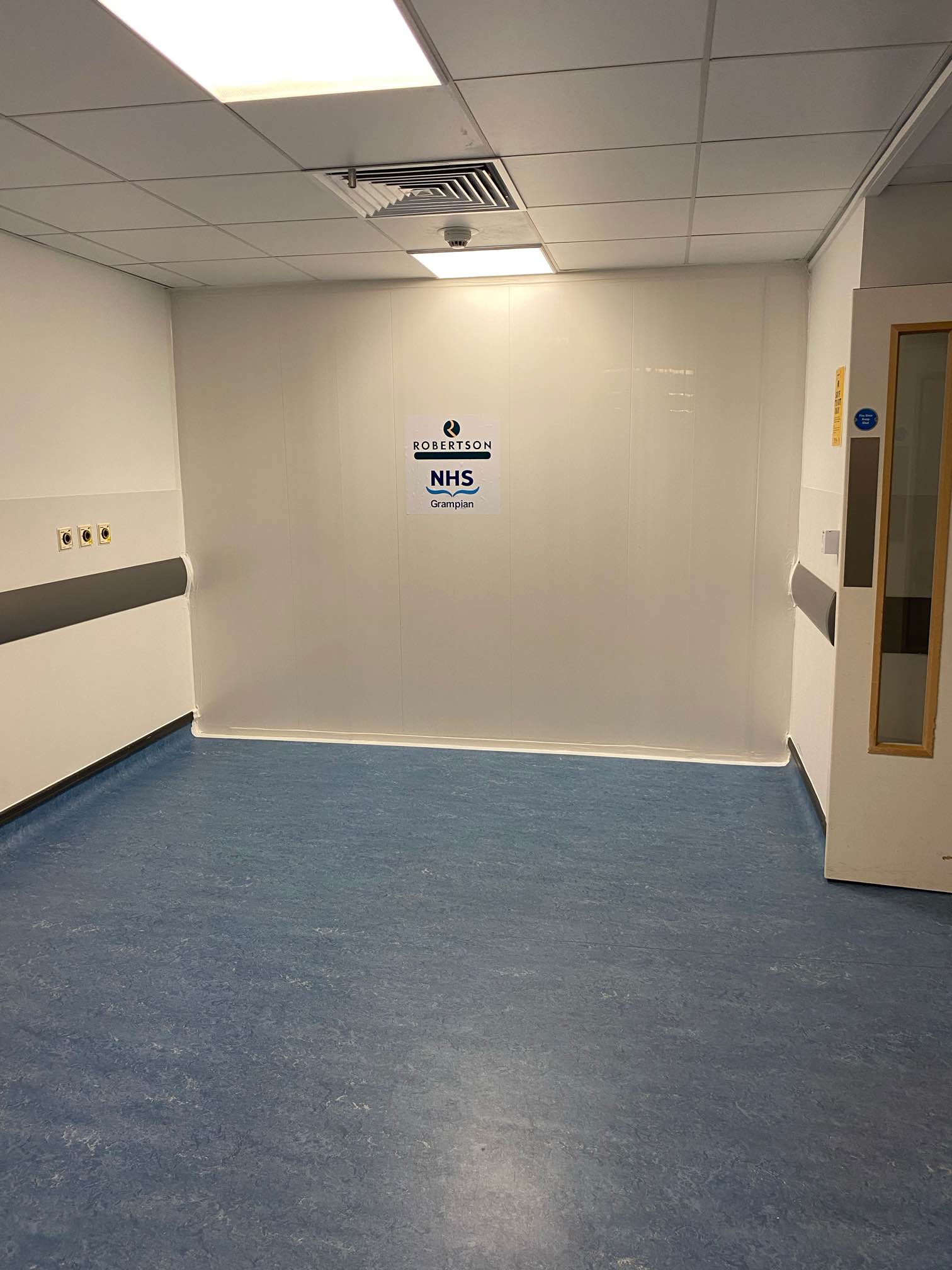 With our planet struggling to cope with the estimated 380 million tons of plastic that is produced around the world each year, it's important to reduce plastic where we can. Fortunately, the patented Plasloc product, which is used for external hoardings, is built from 100% recycled post-consumer or post-industrial PVC-U and it can be recycled at the end of its lifespan.
Approved for use on royal and parliamentary buildings by the Metropolitan Police, thanks to adjustable 600mm base jacks, they can overcome any gradients too.
Scaffold tunnels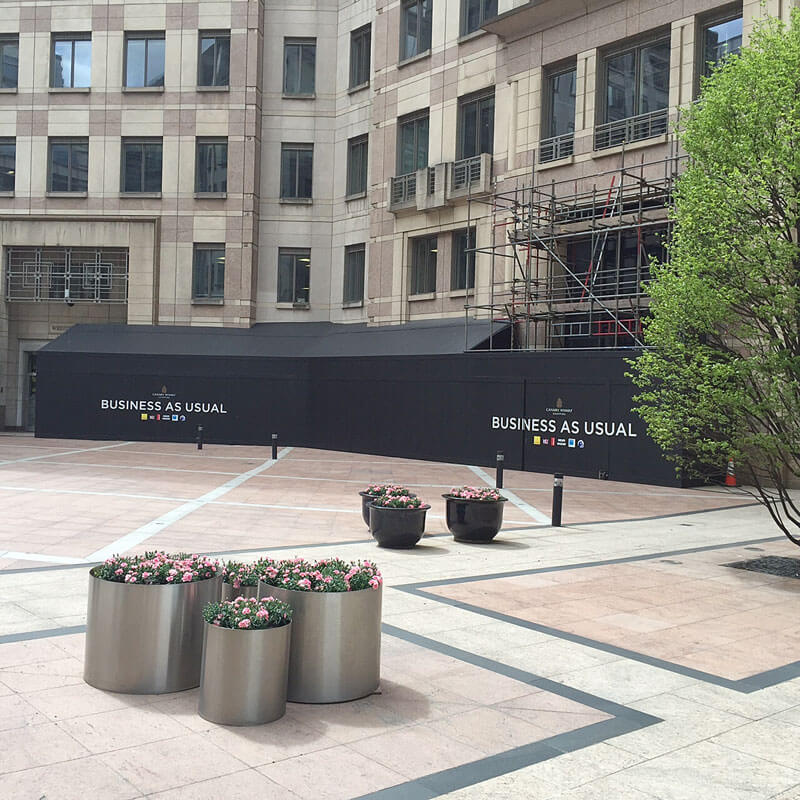 As a result of deindustrialisation in the 70s and 80s, residents in English and Welsh cities began moving to the suburbs. However, the opposite has been true in the decades since 1991; the population of city centres grew 37% between 2001 and 2011.
If you need to create a safe passageway for the growing city centre population to navigate around a construction site, we can create temporary access tunnels using a scaffold-based system. They are available with sound, fire and heat-insulating properties to suit individual project requirements.
Looking for scaffold hoarding solutions for city centres? Look no further than Plasloc!
If you require innovative scaffold hoarding solutions for use in city centres, Plasloc are the perfect partners for your project. For more information on our products, or a free quote, give us a call on 01626 356 995 or contact us online.
Related to this post: