If you're a Project Manager who oversees construction projects, you're the one responsible for ensuring they progress safely and efficiently. As part of this, you're likely to have used temporary internal hoarding systems. However, to ensure your project progresses safely and swiftly whenever you use them, you must ask these 4 questions first:
1. Will my site comply with fire safety regulations?
As the main or principal contractor in control of a construction site, chances are you're the one who is responsible for maintaining fire safety. For the purposes of maintaining fire safety, one of the things your site will need to have is a means of escape. So, as temporary internal hoarding systems have an effect on how a site is accessed, you will need to make sure that it provides an adequate means of escape for those working on site.
2. And what about health and safety laws?
Following on from the last point, health and safety is another thing that you must consider as the person responsible for a construction project.
Under the Punishment of Offenders Act 2012, breaches of health and safety are punishable by an unlimited fine, whilst imprisonment is also not unheard of. Therefore, you need to consider whether the hoarding is strong enough to last for the duration of the project, or is there a risk of it collapsing and damaging a member of the public or workforce?
If opting for our very own internal hoarding system, however, you can be certain that it's up to the task of maintaining health and safety on-site because it's been accredited to BS 6180:2011.
3. Will it prevent unauthorised site access?
In many cases, temporary internal hoarding systems will form an integral part of a site's security system, preventing theft of equipment and stopping the site from being vandalised. Preventing unauthorised persons from accessing construction sites is also essential for complying with CDM Regulations, and unless reasonable steps are taken to prevent unauthorised access, contractors must not begin work.
4. Is it possible for advertisements to be fitted to it?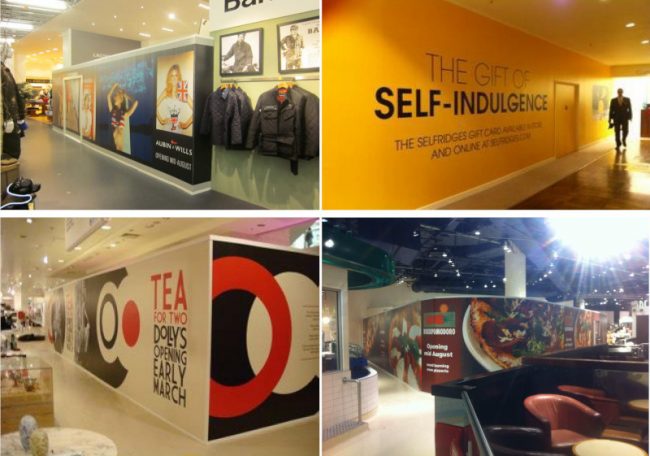 Advertising is an important consideration whenever temporary internal hoarding systems are required for a project. Firstly, you'll need to know what business, product, service, etc. you'll be advertising and whether or not your internal hoarding supplier can accommodate this.
Here at Plasloc, our patented PVC-U internal hoarding system is available with Dibond, foamex or Vinyl graphics along with clip-in posters. Plus, we can even incorporate multimedia advertising and corporate colours onto it, allowing us to meet any potential advertising requirements.
Bespoke temporary internal hoarding systems from Plasloc
Are you a construction site or project manager in need of temporary internal hoarding for a project you're working on? The patented Plasloc system is constructed from 100% post-consumer or post-industrial recycled PVC-U and is available in heights of 1.2m and 2.4m. When fitted by our expert team, we ensure for compliance with all relevant legislation, so work can progress safely and efficiently too. Give us a call on 01626 356 995 or get a free quote online today.