Here at Plasloc, we have been working hard, fitting hygienic, PVCu COVID screens, creating safe workspaces right around the country. To give you an idea of what we've been up to, here is a round-up of our most recent COVID screening installations:
Hygienic internal screening for Torbay Hospital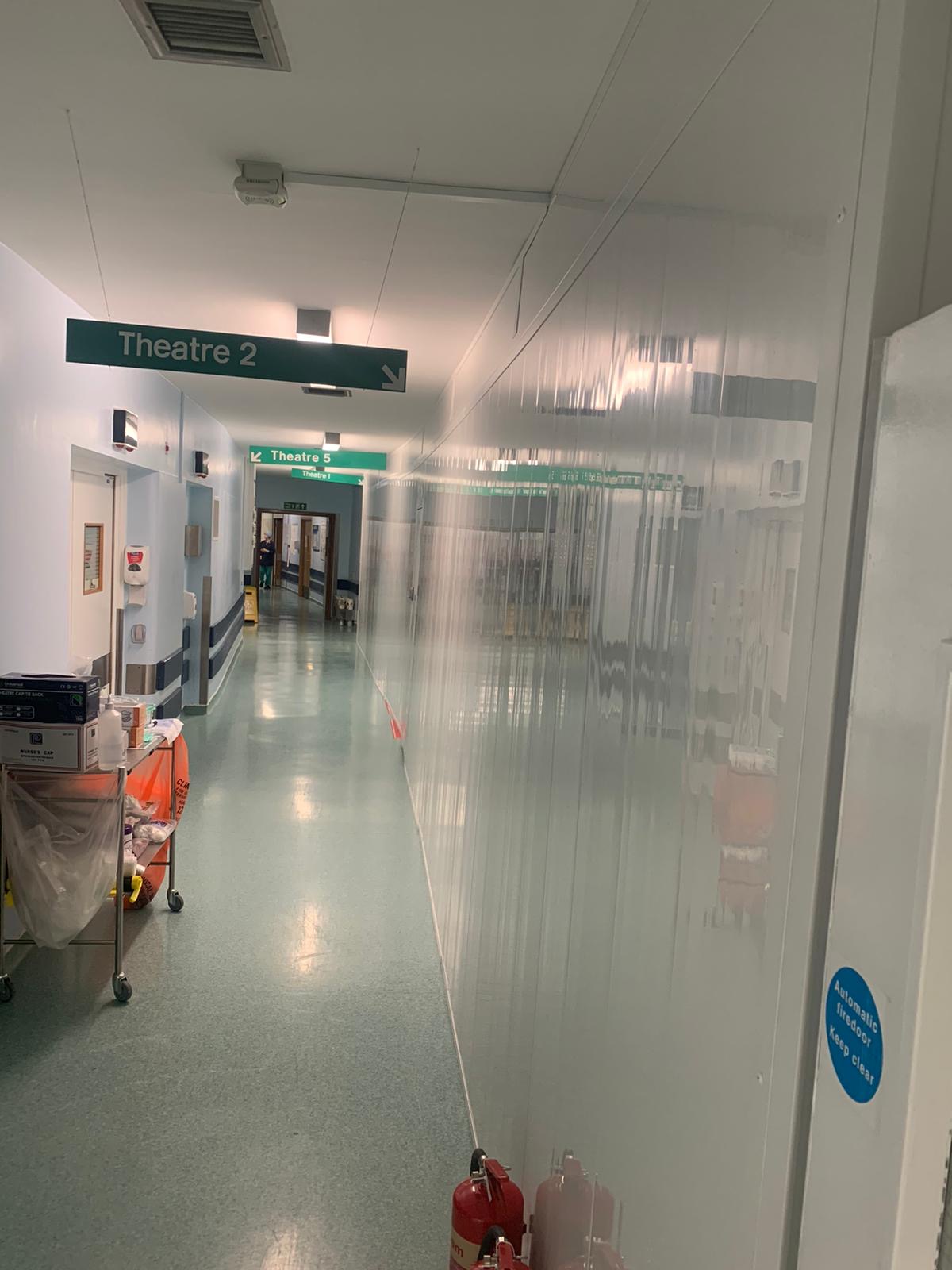 Working for Primebuild, a specialist provider of architectural and building services, we built a hygienic internal screening system for Torbay hospital in Torquay, Devon. Extending the woman's health department so that it could now house COVID patients, the project took a total of 8 weeks from start to finish.
Fire-rated composite enclosure for Barnstaple Hospital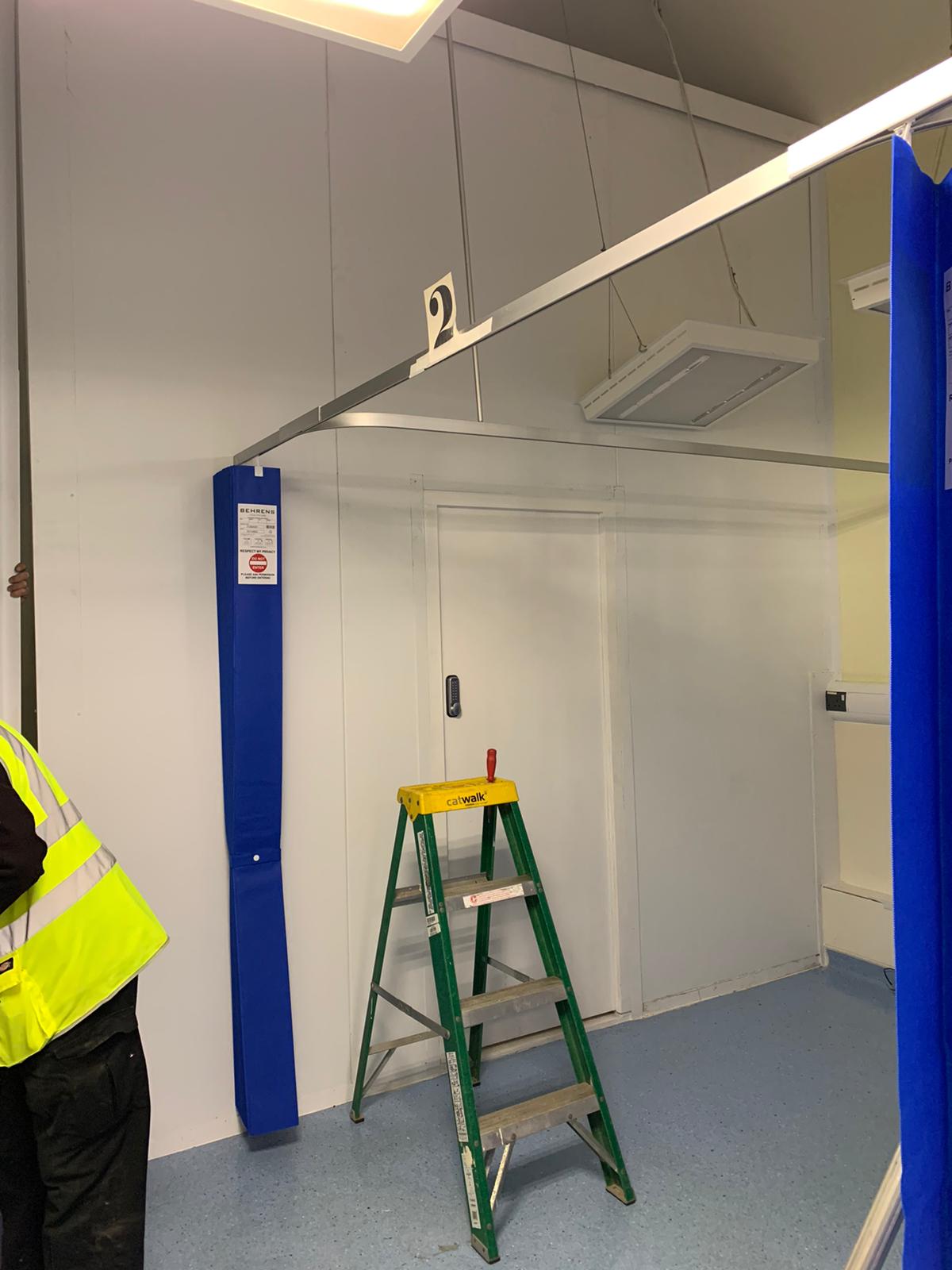 For this project, we travelled to the other side of Devon to visit Barnstaple Hospital. We were hired by construction and infrastructure specialists Kier to build a 1-hour, fire-rated composite enclosure, so the hospital could carry out extension works to its A&E department whilst keeping staff, patients and visitors protected against the spread of fire.
Hygienic privacy screens for St George's Hospital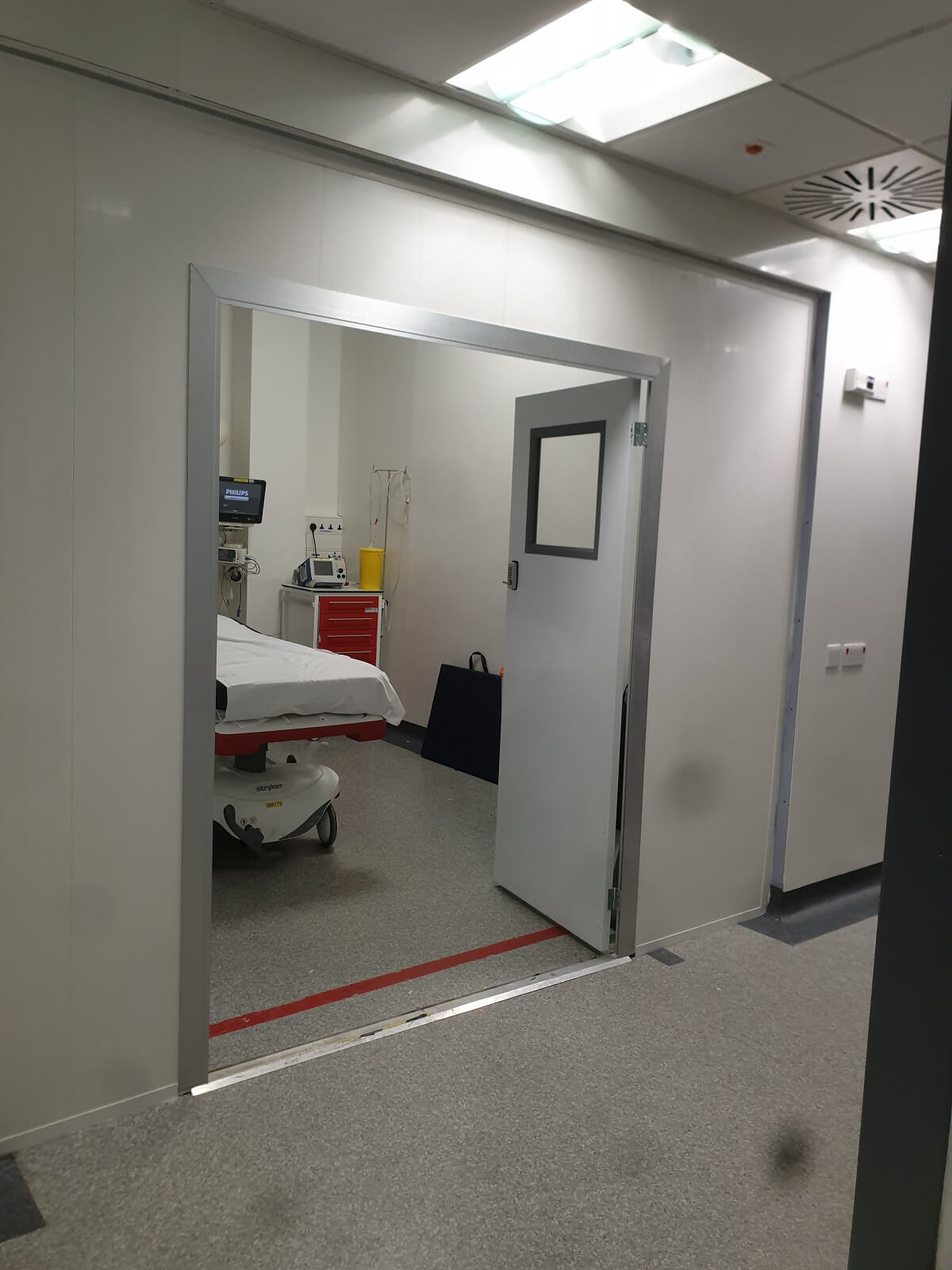 Another recent Covid installation of ours saw us travel to St George's Hospital in London to work with Logan Construction, construction specialists for the healthcare and education sectors. For this project, we installed several privacy screens, sectioning off areas of the hospital for use by patients infected with COVID-19.
Social distancing screening for Norfolk and Norwich Hospital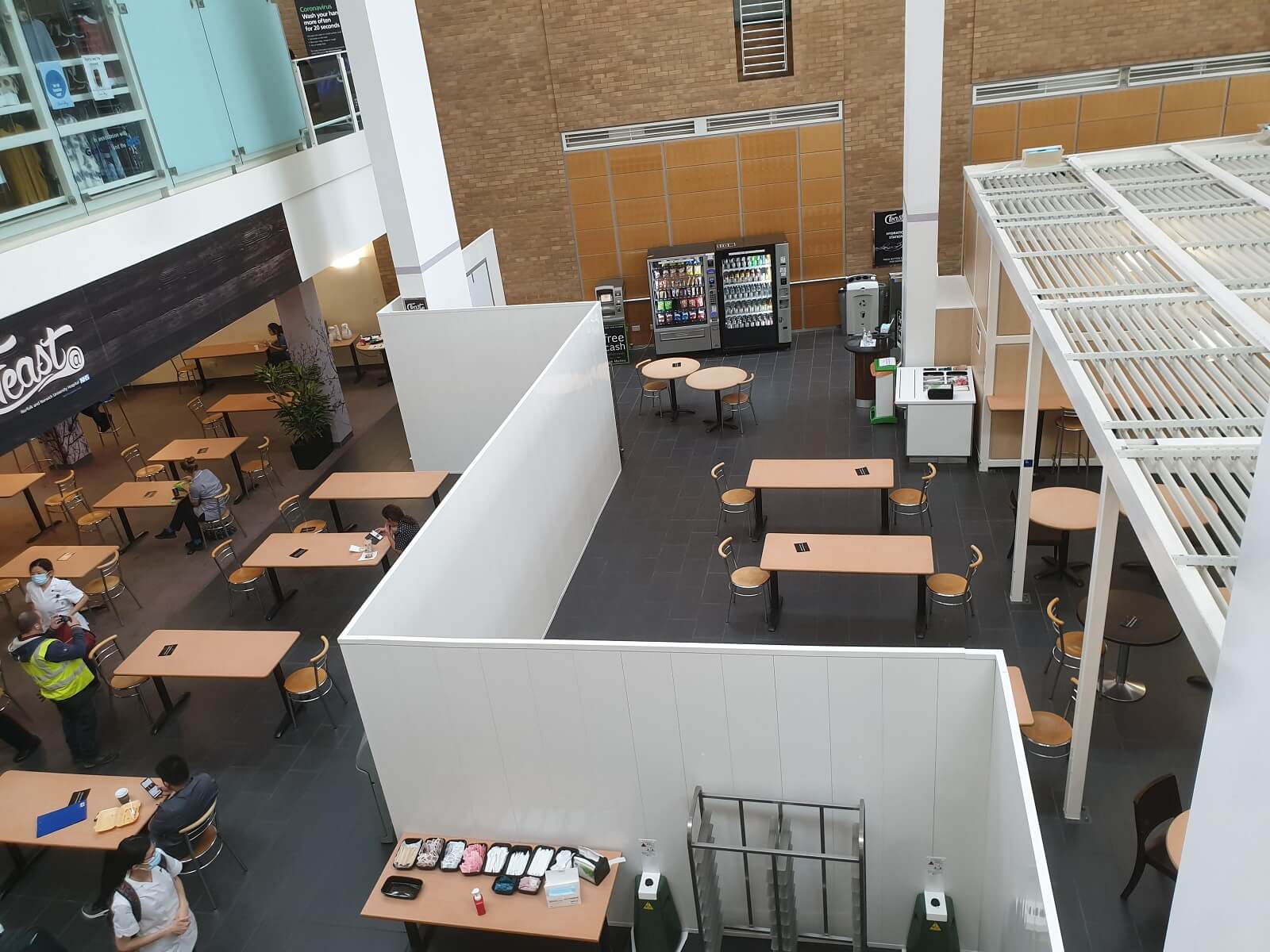 We also recently ventured to Norfolk and Norwich Hospital after public services specialists Serco requested our help. Whilst here, we fitted a hygienic screening solution that allowed for staff and visitors to socially distance whilst using the hospital's canteen.
Sheltered waiting area at Rochdale Infirmary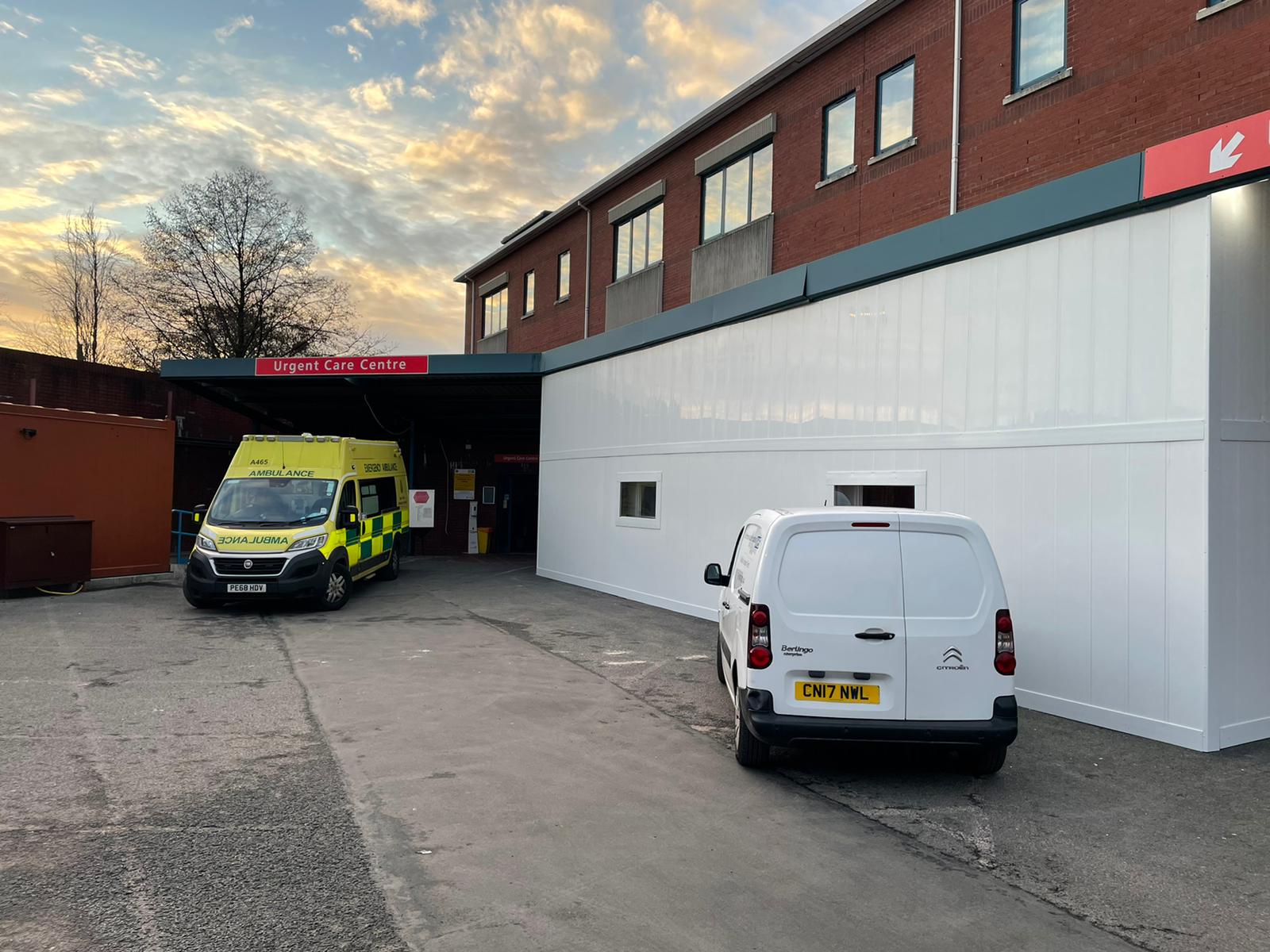 People waiting to receive coronavirus vaccinations at Rochdale Infirmary required a sheltered space where they could wait to receive their jabs without being exposed to the British weather. So, after we were directly contacted by the NHS to see if we could help, we built a hardwearing, sheltered waiting area using our patented Plasloc product.
Tunnel passageway for Two More London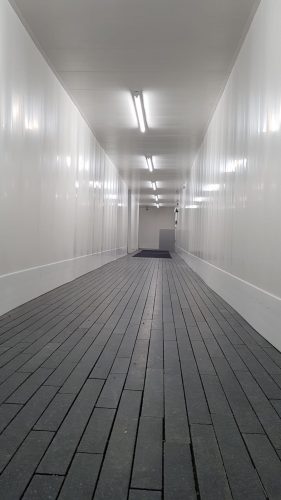 Specialist refurbishment contractors Twenty 1 Construction got in touch with us to work on Two More London, an open office space in Southwark. Using our demo wall system, we created a tunnel that the office staff could use to move safely around the building whilst construction works were carried out to the reception area.
Intuitive solutions for combating COVID-19 from Plasloc
Here at Plasloc, we are always coming up with intuitive solutions to help companies across a huge range of sectors navigate the coronavirus crisis. For more information or to see how we can help with a project you're involved in, give us a call on 01626 356 995 or contact us online.