Since the outbreak of the coronavirus and the subsequent lockdown, businesses across the UK had to suspend trading for the foreseeable. However, with businesses now able to operate if safe working practices are in place, many are getting back to work. Here at Plasoc, we've been helping several businesses make the transition with our bespoke COVID screens.
Our PVC-U COVID screens
We build bespoke COVID screens from PVC-U, a low maintenance material that is highly durable and easily resists dirt accumulation. Therefore, it's the perfect hygienic screening solution. As the PVC-U we use is either 100% post-consumer or post-recycled, it also has environmental advantages over other materials.
We've showcased a number of examples below to give you an idea of some of the different types of screens we can create:
Hygienic canteen segregation with tabletops at the New Zealand Embassy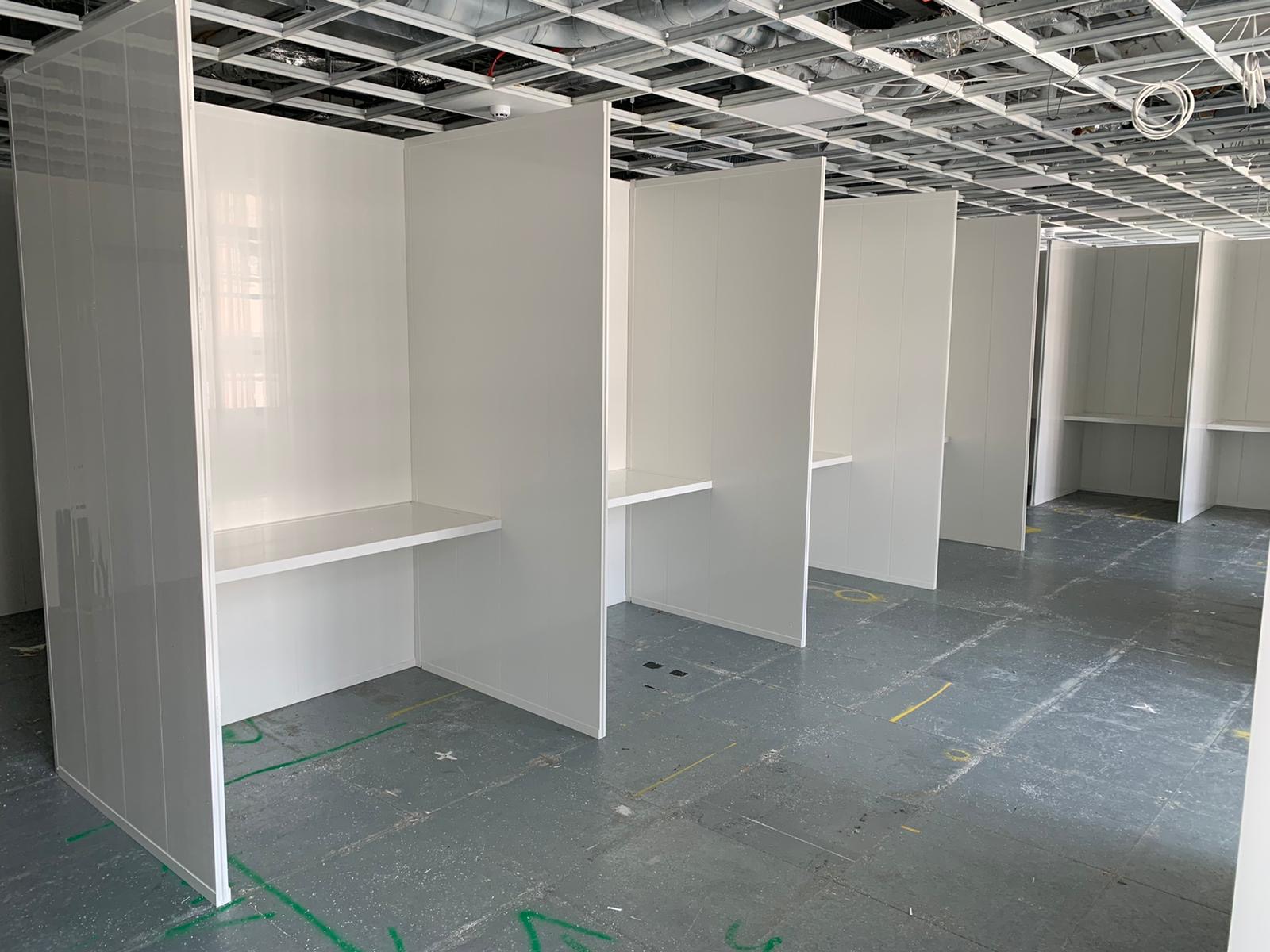 At the New Zealand Embassy, we were asked to create a hygienic canteen segregation with tables to sit within them. However, because of the current climate, lead times with a table supplier are very slow. So, instead of waiting to get the tables from elsewhere, further preventing staff from coming back to work, we came up with the idea of fixing a U track to the walls and sliding our boards in to create a hygienic eating surface. Now, their employees have a hygienic space to eat during the day and they can always maintain a safe social distance from one another.
Desk sneeze guard with acrylic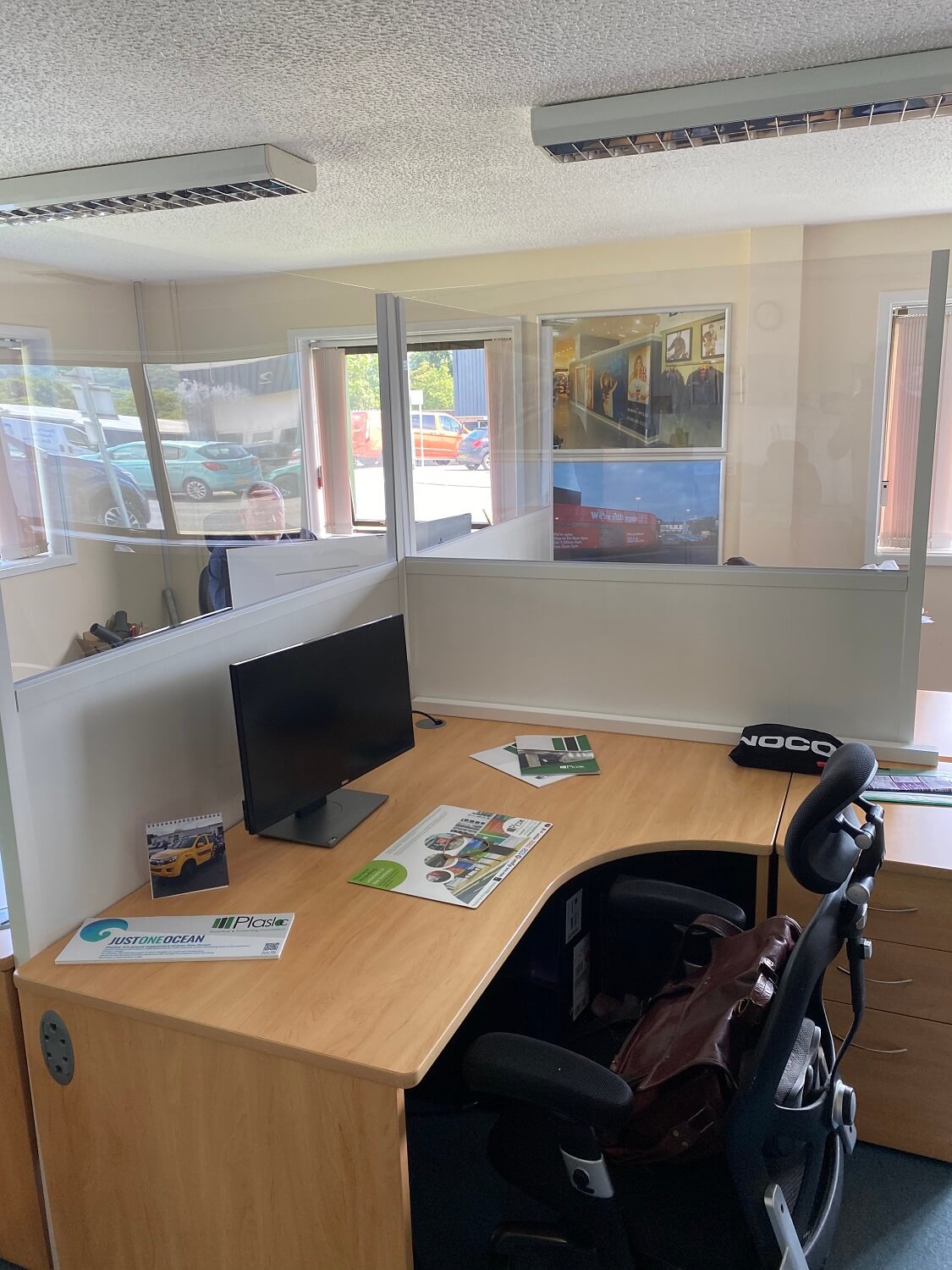 Using the Plasloc system with transparent acrylic sheets, we divided up this office space and created several sneeze guards. So, now workers in the office can carry out their work safely.
Hygienic canteen segregation with microwave stations at Battersea Power Station
For the workers at Battersea Power Station, we created a canteen segregation, so the 1,000+ workers there can keep at least 1m apart whilst eating and they are protected against airborne bacteria from fellow workers.
Previously, their microwaves were also not separated via a hygienic barrier, which meant they were unable to comply with current government guidance on COVID-19. However, to ensure they could comply, we built a microwave segregation. Employees can now use the microwave station and clean it up, leaving it safe for use by the next person.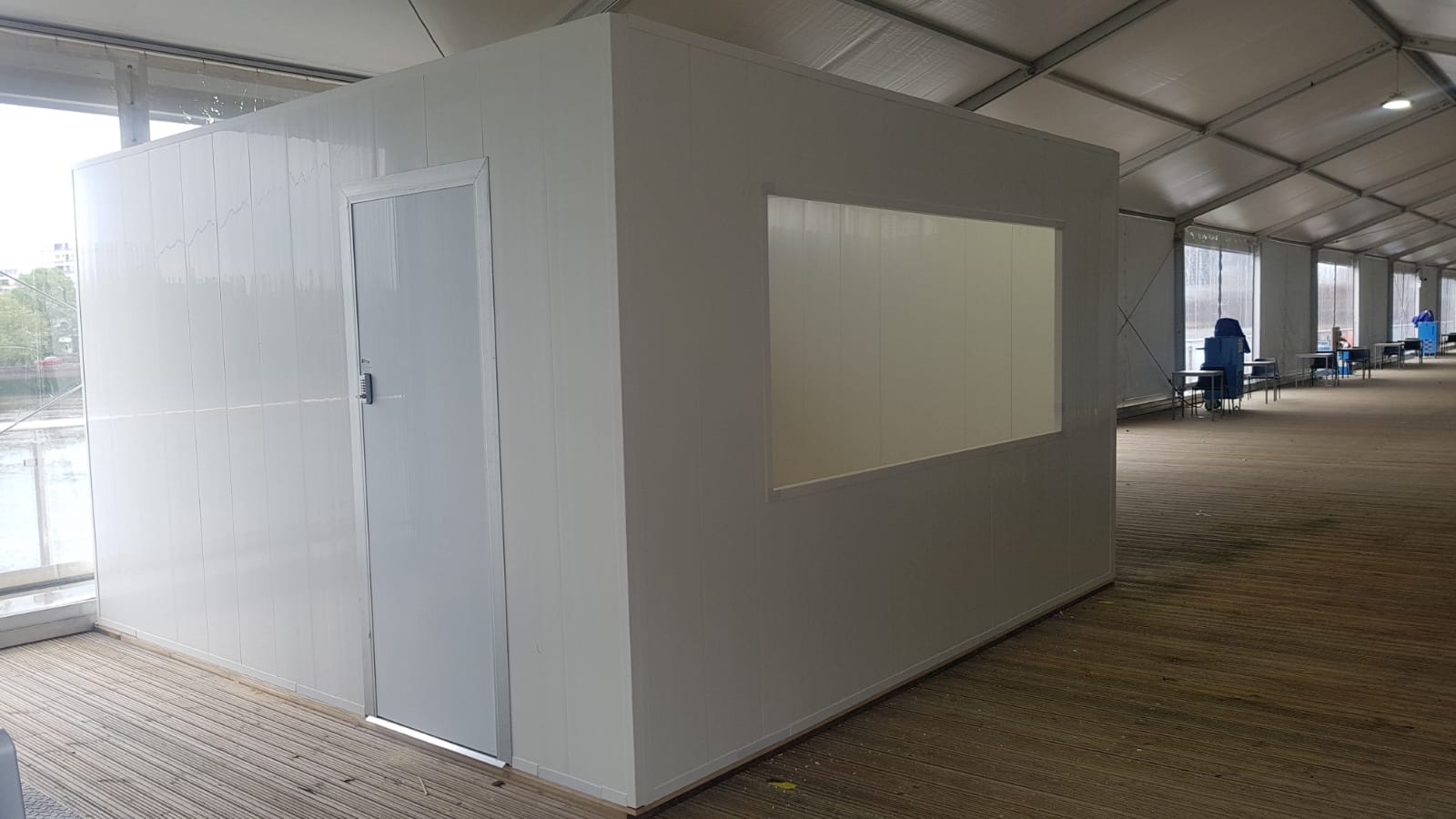 Pub screening at the Keyberry Hotel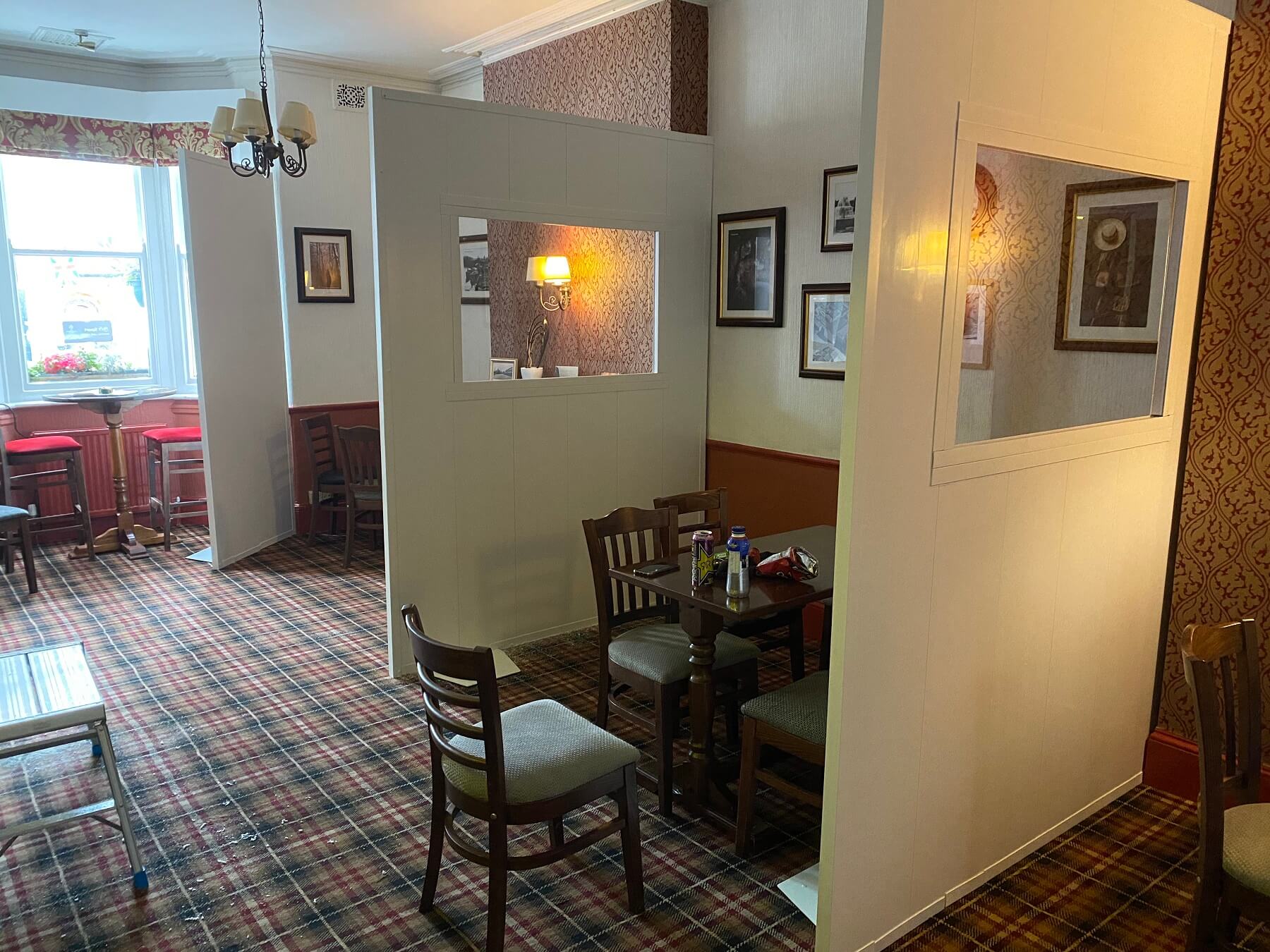 Keyberry Hotel required a screening solution for the hotel's pub that would allow their patrons to keep a safe distance from one another whilst enjoying the variety of food and drinks on offer there. To ensure for a more open feel, we also fitted several screens with acrylic windows.
Separation screen to create one-way office routes at 22 Bishopsgate
To allow for the office staff at 22 Bishopsgate to move in and out of the building whilst maintaining the proper social distance, we built a hygienic and easy to clean barrier using our patented PVC-U system.
PVC-U COVID screening solutions from Plasloc
Do you require a bespoke COVID screening solution so your business can safely return to work? Get in touch with us here at Plasloc today. We're available to call on 01626 356 995 or you can contact us online.