For us here at Plasloc, supporting UK manufacturing has been our bedrock. And the reasons why are simple: not only does it help bolster the UK economy, but it also assists with our unwavering effort to supply sustainable solutions and help the environment.
Our patented PVCu internal and external cladding system has revolutionised the construction hoardings industry due to its design, which allows for quick installation and easy removal.
Lightweight, clean in appearance and easy to handle, the system utilises an interlocking system which removes the need for ground penetration. It can either be plain white or have graphics applied to suit the location or for advertising purposes.
And with hygiene vital due to Covid-19, our hygienic screening can be cleaned to prevent infection.
6000+ construction projects and counting
Plasloc has been an essential component in more than 6000 different projects and is a recognised and trusted brand amongst the UK's leading building contractors, including the likes of Amazon, BT, Tesco, and the NHS.
Our hoarding has been essential in a whole host of challenging construction projects, from hospitals and retail projects, to airports and major infrastructure developments.
And it's all down to a perfect solution – our stance on UK manufacturing and the environment.
"Some hoarding companies source materials from Europe and Asia to reduce costs and fail to mention the carbon footprint created by transportation," said Leigh Matthews, Plasloc's MD.
"We have always prided ourselves on supporting British manufacturing and, unlike our competitors, all our products are manufactured in the UK, which benefits our economy and our environment."
Made in Britain
Efforts to add strength to UK supply chains and encourage manufacturers to favour domestic production have been gathering momentum with the decline of the UK economy, Brexit looming and the challenges presented by the Covid-19 pandemic.
And for Plasloc, it has never been more important to work with UK businesses:
"Working with UK manufacturers not only helps to boost the economy and create well paid and highly skilled employment but it also means flexibility with supply, better quality control, shorter lead times and better relationships and communication," said Leigh.
"And those that work with manufacturers in the UK will have fewer risks associated with their supply chain as they don't need to import. All of this is driving the need to return to UK suppliers as there is so much value to be gained on both sides."
Environmentally responsible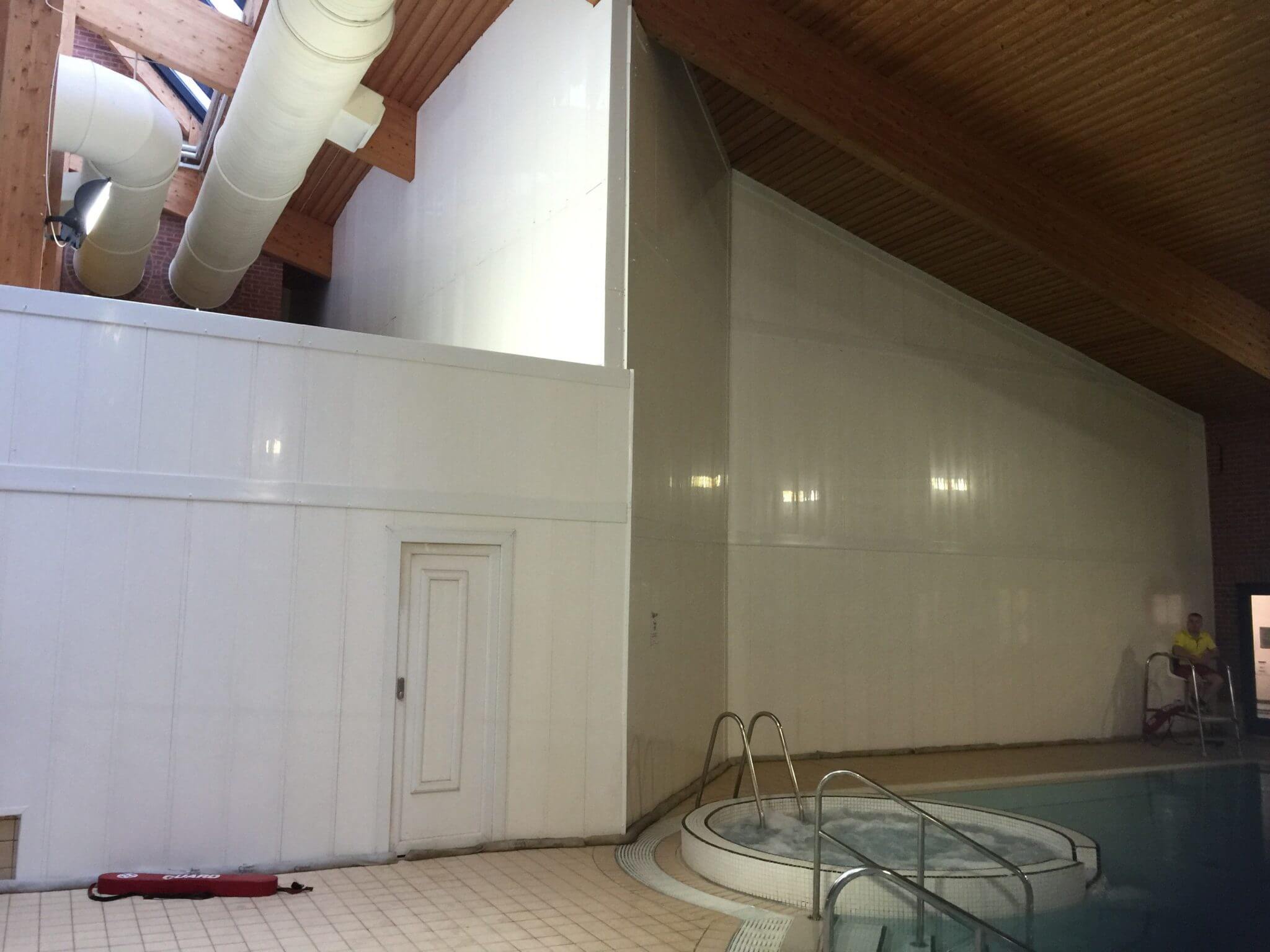 What also sets us apart are the superior sustainability credentials of our product, which has been developed as an environmentally friendly alternative to standard building materials.
The screens are built from 100% recycled post-consumer or post-industrial PVC-U, so after use, the cladding is granulated and recycled back into the next generation of Plasloc, ensuring zero waste.
"Our whole ethos at Plasloc is to provide sustainable, environmentally responsible solutions and the reduced carbon footprint thanks to vastly reduced transportation means less harm to the planet," said Leigh.
"Companies transporting products across the world are not being environmentally responsible – and this should be one of the main reasons not to buy any components manufactured outside the UK."
Plasloc is also donating all funds received from the recycling of its products to Just One Ocean, a charity committed to preserving the ocean for future generations by reducing plastic waste.
Whether you need internal hoardings, external hoardings, demo walls or access tunnels, Plasloc can take your project to the next level.
For more information on our cost-effective, sustainable and unique hoarding solutions, telephone 01626 356 995 or contact us online.
Check out our related blogs:
What is construction hoarding?
Reducing plastic in the construction sector is vital