What is hoarding?
Hoarding systems are used in most industries where the need to form perimeter barriers to prevent unauthorised access or viewing is crucial. In most cases, hoarding is temporary but is a solid structure in itself that can withstand harsh wind and vandalism.
At Plasloc, we specialise in constructing bespoke, environmentally friendly Hoarding systems made from 100% post-consumer or post-recycled uPVC. They're easy to set up, remove and provide a multitude of uses making them ideal for temporary solutions.
Struggling to find a way to incorporate our hoarding systems into your project? Keep reading to find specific uses and benefits no matter the industry.
Hoarding for construction sites
If you're in the construction industry, you'll know how important it is to keep intruders off-site for security and public safety reasons. You don't want tools and equipment being stolen or tampered with and you don't want members of the general public entering unsafe zones and potentially injuring themselves either.
Plasloc provides the perfect solution to this very problem with a range of innovative scaffold hoarding solutions. Preventing any unwanted lawsuits of potential fallen objects injuring people or trip hazards, our hoarding products keep people from entering but also from the prying eye looking in; opportunists won't be able to assess what is on-site if they can't see through.  Furthermore, typical hoarding material cannot withstand harsh weather conditions and there is a risk of it falling; our hoarding solutions are built from highly durable post-industrial uPVC. With each site having a site-specific structural engineer's calculation, there's no need to worry.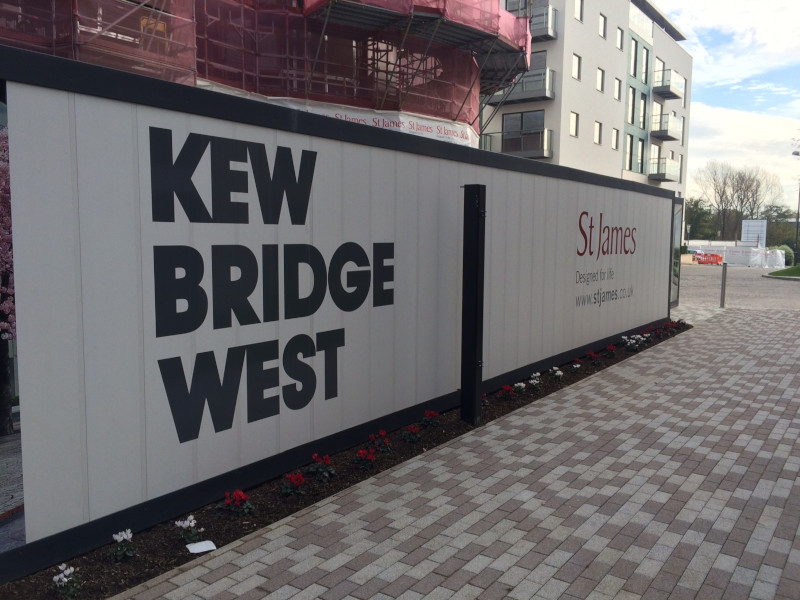 Hoarding for hospitals & healthcare facilities
Hoarding is crucial within the medical industry, now more so than ever with the ongoing pandemic. uPVC resists dirt accumulation incredibly well, making it the ideal material for medical environments and  COVID safety screens. uPVC is conveniently low maintenance too, only requiring the occasional wipe down with warm soapy water every now and then. uPVC has a variety of uses, from setting up COVID screens, sectioning off staff to create less busy areas in canteens, and even creating temporary rooms for those with COVID to be separated.
A recent venture with contractors in London saw the use of Plasloc's demo wall system to create a tunnel for staff to move safely around the building whilst construction took place around their office.
A round-up of our recent Covid screening installations
Internal office partitioning solutions
Here at Plasloc, we are a leading supplier of office partition screens. The perfect solution for sectioning off areas within the office and work environments, our office partitions are suitable for any work environment and made completely bespoke to the demands of your project. Our partitions can be installed with clear acrylic sheets; acting as cough barriers whilst preventing vision from being obstructed.
7 Reasons to buy office partitions from Plasloc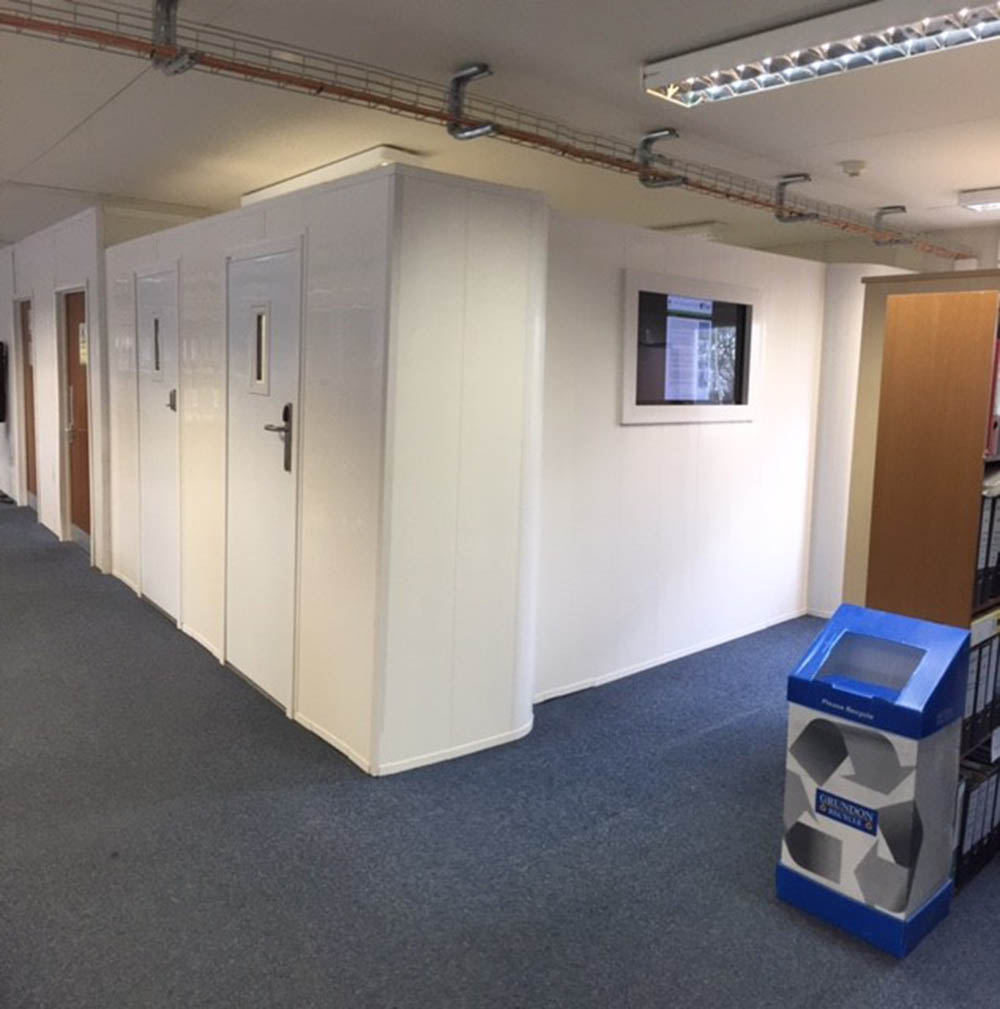 Hoarding advertising tailored to the leisure industry
The hospitality and leisure sector has high specifications due to the fact they need a product that doesn't detract from the visitors' experience. With Plasloc's recycled highly durable uPVC, everything is bespoke; made just for your intentions.
So, if you're looking for coloured or even branded graphics applied to your hoarding solution that seamlessly blends with your specific exterior aesthetic get in touch for further pricing and lead times.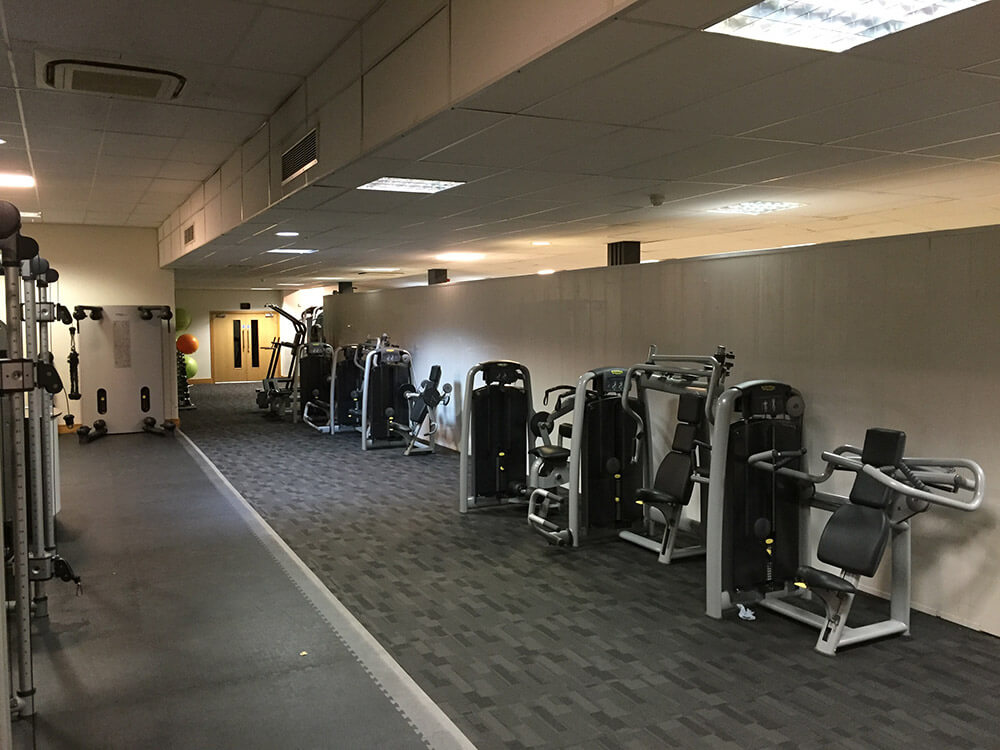 Internal hoarding for retail fit-out
During the pandemic, temporary internal hoarding has been perfect for the retail sector over the past couple of years. Creatingsneeze guards and COVID screens for cashier clerks to protect them from the public and vice versa, all materials used are hygienic and easy to install. Plus, by being weighted instead of fixed into the ground, our internal hoarding for retail is lightweight too, reducing the risk to staff or the public even further.
Rising retail projects for Plasloc
Temporary hoarding systems for transport sectors
Plasloc has created effective hoarding systems for many notable airports across the UK, including Heathrow, Gatwick, and Birmingham to name a few. Incredibly important for high-traffic areas to have traffic management systems in place, our hoarding solutions do just that and more. Able to be installed safely and quickly whilst causing minimal disruption, our hoarding system can also be a source of integral information/advertising stations.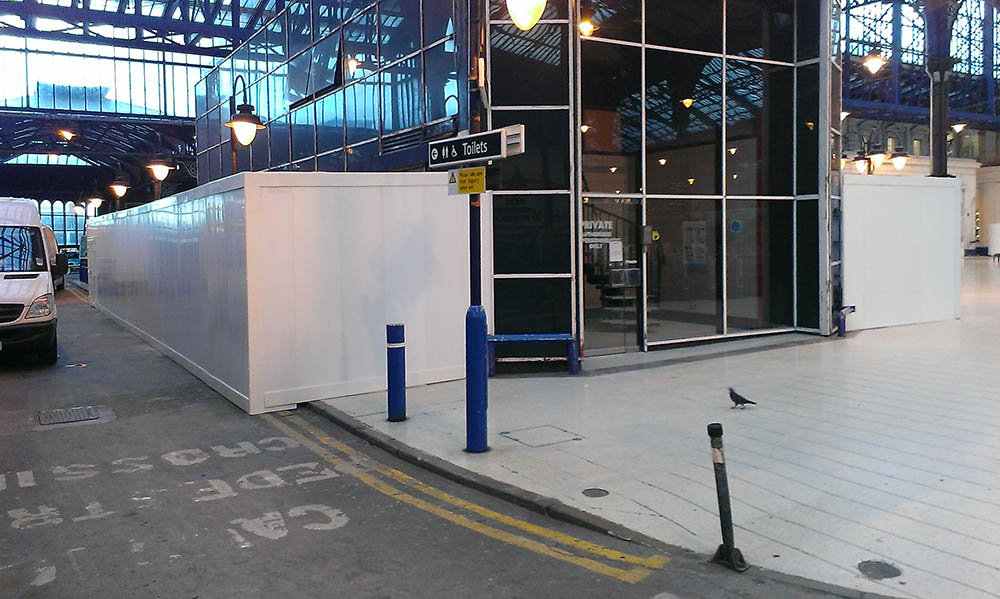 Advertising Hoardings
More of a niche area but advertising hoarding platforms still see plenty of use, especially in city centres such as London. Used as stylish advertising platforms wherever construction takes place, optional extras include printed Diabond, Foamex or vinyl graphics and clip-in posters allowing for any safety signage to be easily incorporated into their design.
If your project requires any other optional extra's, we've got you covered.
Internal & external hoarding extras, including doors and LED lights.
Does your industry require any hoarding in the UK?
If you require innovative hoarding solutions for your project, then look no further than Plasloc. Providers of environmentally clean alternatives to standard building materials, our high-quality hoarding is designed for quick installation and easy removal. For further enquiries, don't hesitate to contact us on 01626 249884 or get in touch for a free quote!