Here at Plasloc, we are a leading supplier of office partition screens. The perfect solution for sectioning off areas within office and work environments, here are X reasons you should buy them from us.
1. Suitable for any work environment
From pubs and restaurants to factories and office buildings, our office partitions are supplied completely bespoke to the demands of any project requiring a protective screening solution.
2. Available with clear acrylic sheets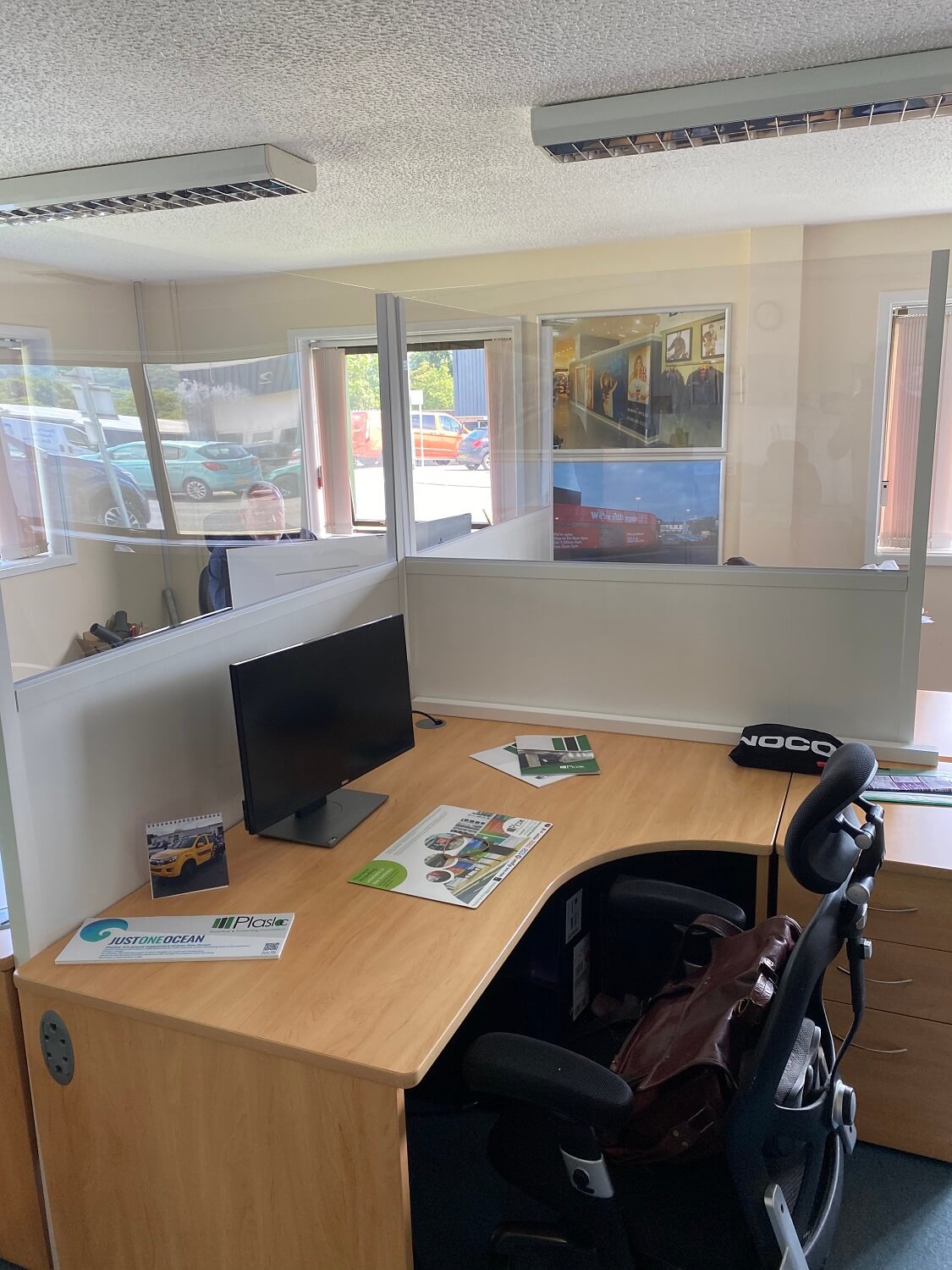 Our office partitions can be fitted with clear acrylic sheets. These act as the perfect cough and sneeze guard, which is ideal for stopping workforces from transmitting illness without restricting visibility.
3. Built from hygienic PVC-U
PVC-U resists dirt accumulation incredibly well, which means it's the ideal material for medical environments and for use as COVID screens. It's also very low maintenance, only requiring the occasional cleaning, which is convenient and further limits the spread of illness.
4. Sustainable screening solutions
We only use 100% post-consumer or post-recycled PVC-U to construct our bespoke office screens. The material we use is also exceptionally durable and can be reused several times before it needs to be recycled. Therefore, it's great if you're looking to boost your eco credentials.
5. Rapid to install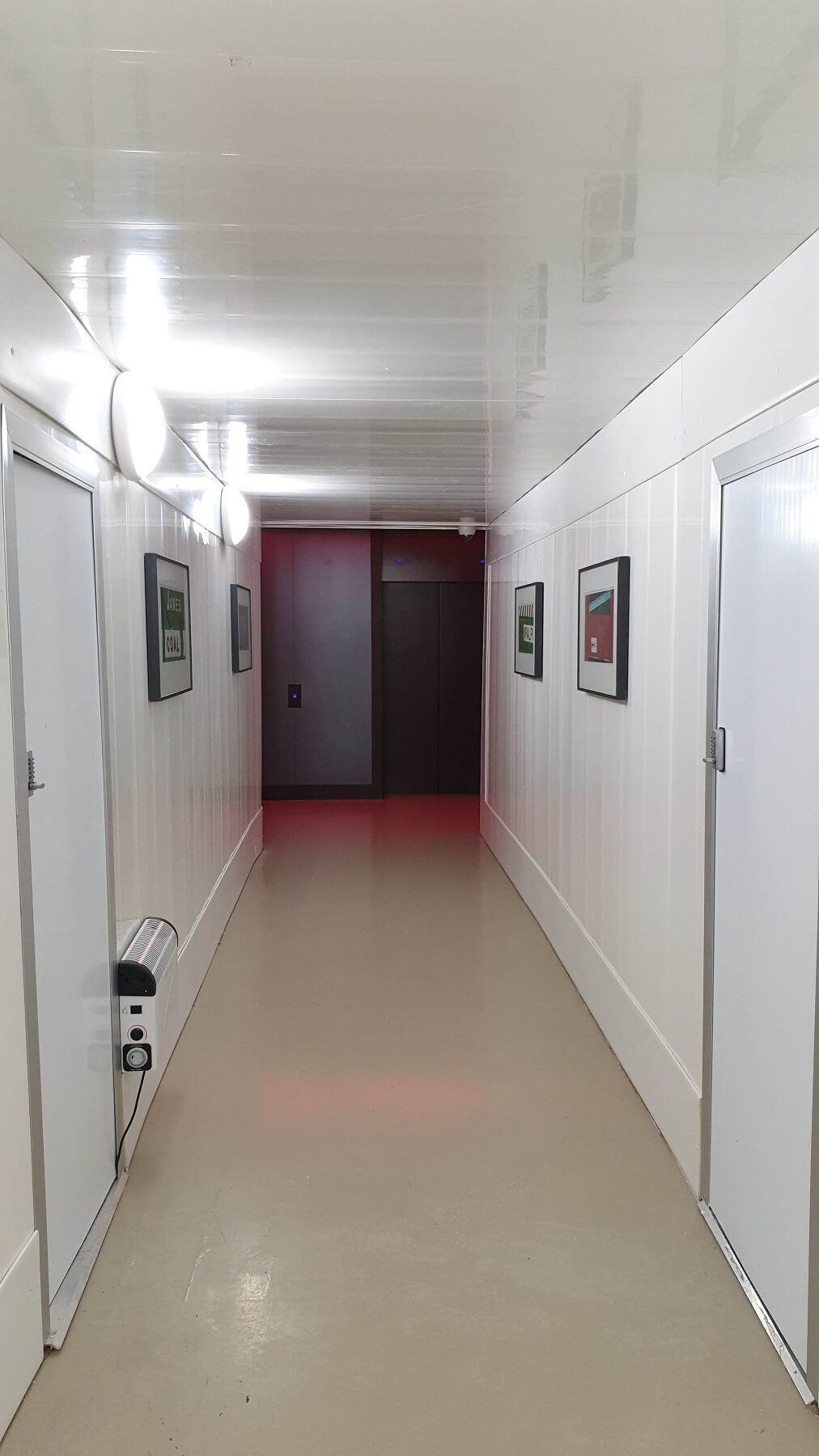 Thanks to a unique tongue and groove interlocking system, we can install and remove our office partitions quickly and efficiently. This minimises any potential disruption to the work environment and provides the flexibility for them to be taken down and relocated to suit your business needs.
6. Can be fitted with safety signage & more
Optional extras include printed Diabond, foamex or vinyl graphics and clip-in posters, meaning any safety signage can be easily incorporated into their design. Windows, doors, LED lights and other optional extras are also available to meet any project demands.
7. The services of a leading supplier of office partition screens
Last but certainly not least, by choosing Plasloc for your office partitions, you'll be getting the services of a leading supplier with an outstanding reputation across the UK for quality and reliability.
If you're not convinced by that, here are 7 reasons to choose us for your temporary hoardings needs.
Are looking for durable, easy to clean office partition screens for a work environment you're responsible for? Get in touch with Plasloc today by calling 01626 356 995 or contact us online.
Related to this post:
A round up of our recent COVID screening installations