Our office partitions screens are a hygienic, low maintenance and sustainable solution for dividing up workspaces to create safer working environments. To help you learn more about them, we've listed our office partitions frequently asked questions (FAQs) in this handy blog:
How do you put office dividers together?
Like our other products, Plasloc's office dividers utilise a unique tongue and groove interlocking system, which allows office dividers to be put together and taken apart with ease.
How do office partitions keep people safe?
Office partitions divide up space and create a physical barrier between staff and visitors, so they must keep a distance from one another. By keeping them apart, the likelihood of airborne transmission of illness or disease is reduced considerably.
They can also be used to create sneeze screens using clear acrylic sheets, which block the transmission of germs through sneezes and coughs without restricting visibility.
Plasloc's office partition screens are built from PVC-U, a low maintenance material that resists dirt accumulation. Therefore, they also protect against the transmission of illness via the touching of contaminated surfaces.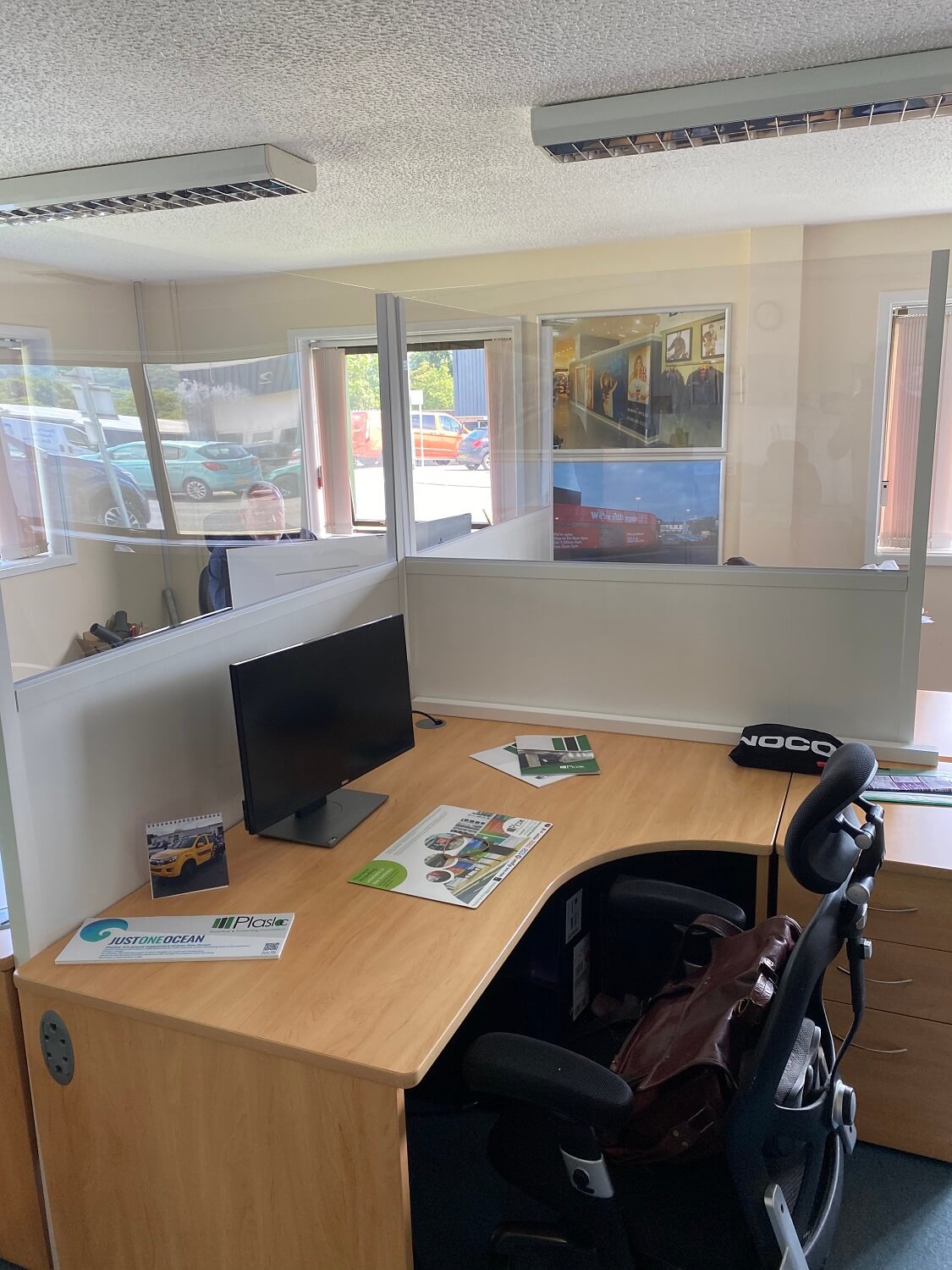 How long do office partitions take to install?
Our office partition screens are installed on a bespoke basis, meaning the length of installation time varies. However, because of their tongue and groove interlocking system, they can be installed quickly.
Are fire-rated office screens available?
Yes. We can create office screens using composite panels, which can achieve a fire rating of up to 2 hours.
What about acoustic office partitions?
Our composite panels have outstanding acoustic properties, so when used to create office walls, they reduce noise levels considerably.
Can you install office walls with my corporate colours?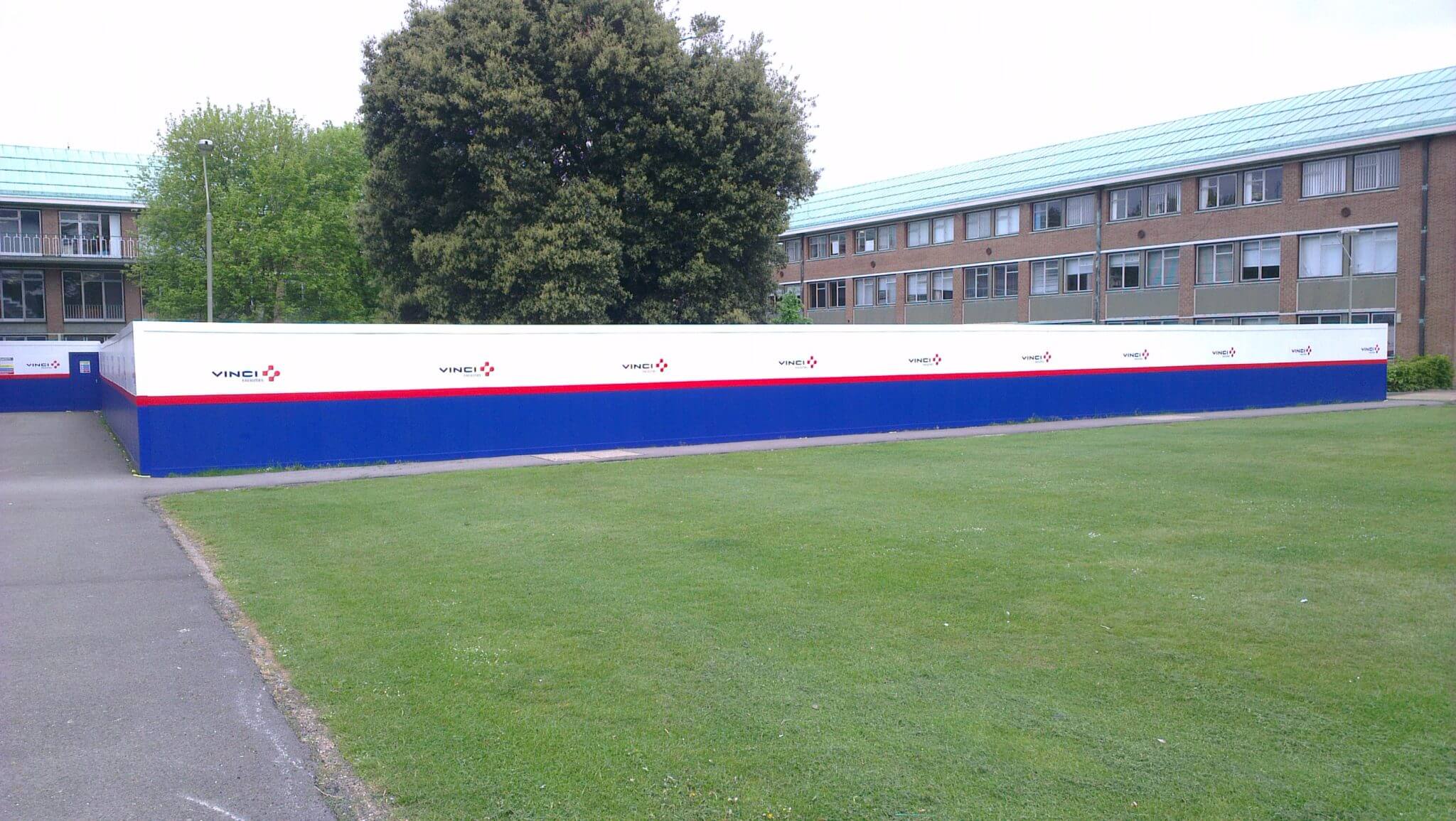 Yes, we can. In addition to corporate colours, they can be installed with printed Diabond, foamex or vinyl printed graphics; LED lights and clip-in posters are also available, so any safety signage can be featured.
Are warehouse partition walls available?
We can install partition walls for warehouses, factories and any other work environment. Windows are doors can also be incorporated within partition walls, meaning we can create offices within work environments too.
Do you install office partitions in Manchester or London?
Here at Plasloc, we cover the whole of the UK, so if you require office partition screens in Manchester, London or somewhere else, we can help.
Are Plasloc's office partitions temporary?
Our office partitions are designed for easy installation and removal, meaning they can be taken down and relocated to suit your business needs, or they can be left in place.
Do you require a bespoke screening solution for an office or work environment that you're responsible for? Get in touch with Plasloc today.
Learn more in our related blogs:
Looking for COVID screening? Look no further than Plasloc!