Hoarding solutions specialist Plasloc provided the perfect solution for a major walkway at Nottingham's Broadmarsh shopping centre to allow a major demolition to get underway.
The new, wider, walkway needed a fire rated tunnel installed and Wilmott Dixon turned to Plasloc for help. The tunnel was constructed from Isoclad Firestop 12 non-combustible internal wall and ceiling panels.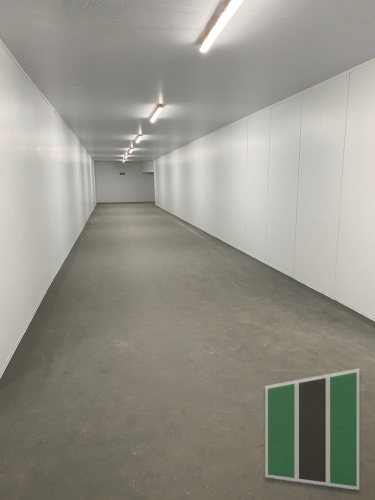 Plasloc also installed DDA compliant ramp, handrails and lighting within the tunnel, and Plasloc's Director Leigh Matthews said: "The Nottingham project was fantastic to work on and demonstrates perfectly how we can successfully provide larger scale projects outside of our standard PVC product.
"The Isoclad Firestop 12 panel provided a quality and versatile solution and provides fire resistance, sound reduction and thermal insulation."
Plasloc and The Nottingham Street Art project
The development has also joined forces with the Nottingham Street Art project to introduce more local artwork to brighten up the area while works continue and Plasloc finished off the tunnel with their Plasklad product at either entrance of the tunnel for graffiti artists to provide colourful entrance display.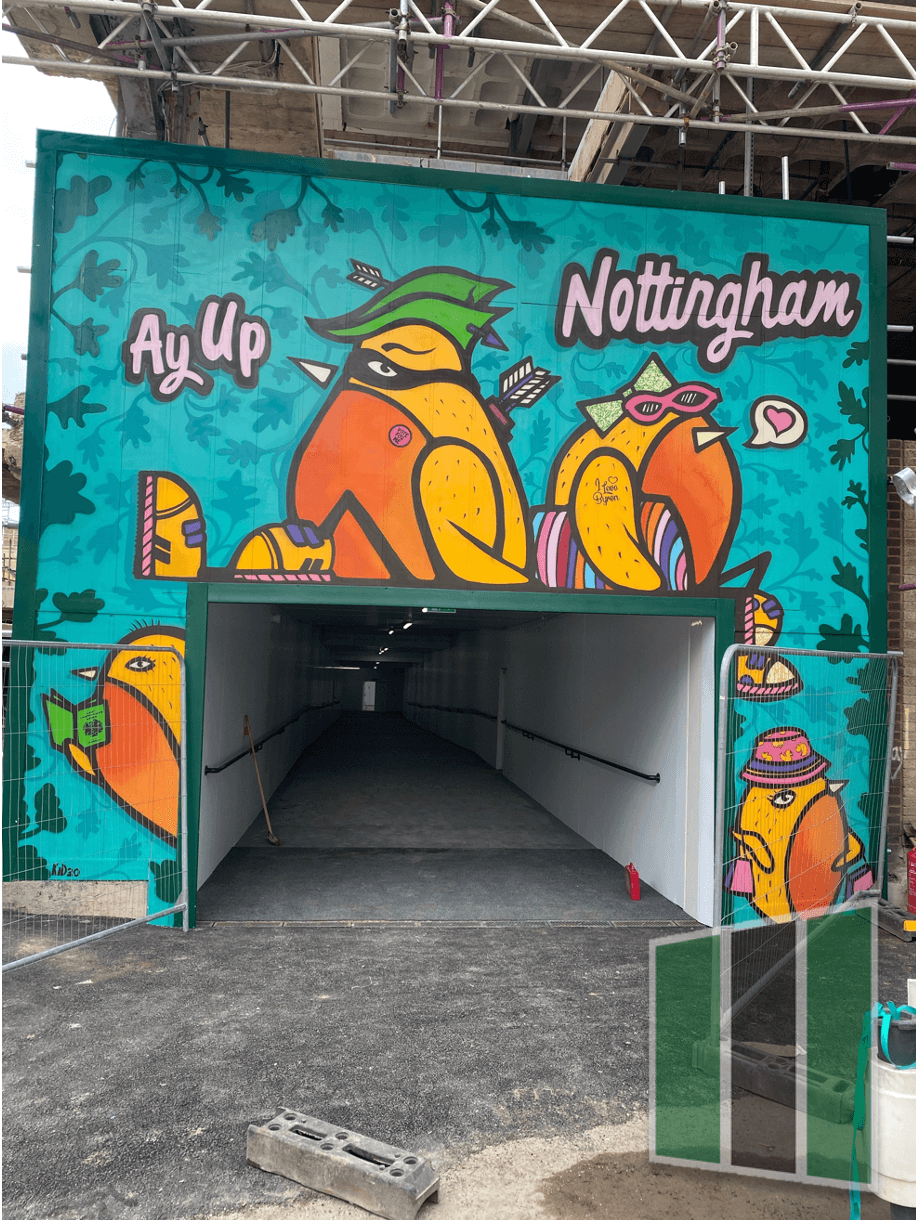 "The Nottingham Street Art project is a fantastic initiative," added Leigh, "and Plasklad temporary spine system was perfect as the panels and spines are extruded in white plastic making a great canvas to feature new artwork by local artists, and they can be easily cleaned."
The tunnel has been upgraded with CCTV, bespoke flooring and is intended to be open 24/7, and thanks to Plasloc's work demolition can now start.