Plasloc Demo Wall System: The Ultimate Wall Partitioning Solution
In the fast-paced world of construction and infrastructure development, a reliable and versatile wall partitioning system is crucial to ensure safety, efficiency, and aesthetic appeal. The Plasloc Demo Wall System is a full height temporary segregation barrier, standing tall as the ultimate solution, designed to provide a fully contained area for segregating heavy construction works. Let's answer some commonly asked questions and delve into the features and benefits of this innovative system.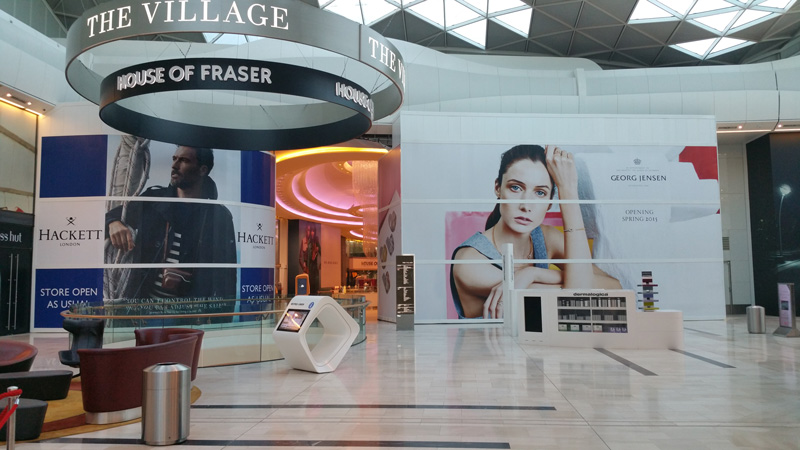 Frequently asked questions about our innovative Demo Wall System include:
How adaptable is the Plasloc Demo Wall System?
The Plasloc Demo Wall System is not just your run-of-the-mill wall partitioning solution; it is an adaptable temporary barrier system that can tailored to suit every sector's needs, and offering exceptional versatility. Whether you need to segregate construction work that creates dust or noise or require a fully sealed area for hygiene or security purposes, Plasloc has got you covered. Its robust construction is achieved by utilising a system scaffold as the structural foundation, topped with Plasloc's durable, patented boards. The result is a dependable partition that can be easily customized to fit any space, regardless of the configuration complexity.
How does the Plasloc Demo Wall System create visual appeal?
Gone are the days when temporary barriers were mere eyesores on construction sites. Plasloc takes it up a notch by offering an aesthetically pleasing solution. The Demo Wall System doubles up as a captivating canvas for displaying graphics and advertisements, elevating the overall appeal of your building project. Whether you want to showcase your brand or add a touch of creativity, the Plasloc Demo Wall System effortlessly combines functionality with visual appeal, transforming construction sites and enhancing their aesthetics with creative and contemporary wall partitioning.
How successful is the Plasloc Demo Wall System?
In the construction industry, it's important to use products you know and trust. Our Demo Wall System has proven success across a diverse range of industries, and hopefully it's success should speak for itself to put your mind at ease. The Demo Wall System's versatility has made it an indispensable asset in various commercial sectors, including airports, hospitals, office receptions, manufacturing facilities, and retail spaces. Ranging from 3m to an impressive 14m in height, the system has been deployed both internally and externally, transforming high-end retail displays and temporary building facades. Plasloc's expert team is always ready to collaborate with you to design the perfect solution for your specific needs.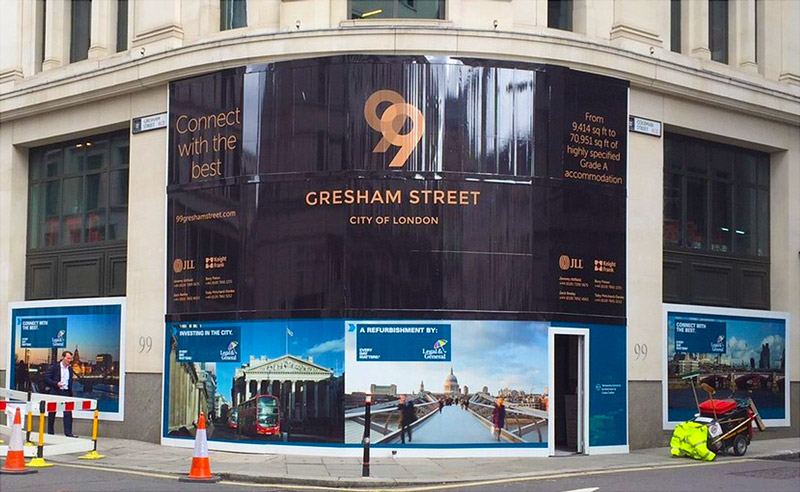 Features and benefits of our contemporary Demo Wall System include:
Enhanced acoustic absorption and fire-resistant wall partitioning
Our dedication to providing a comprehensive solution goes beyond basic needs. To meet specialised requirements, our Demo Wall System offers additional products that enhance acoustic absorption and fire resistance capabilities. This feature ensures that noise-sensitive areas remain undisturbed, while fire-rated versions provide peace of mind regarding safety compliance. Plasloc's commitment to customisation enables you to adapt the wall partitioning to precisely match your unique project specifications.
Sustainability as standard
Plasloc's commitment to sustainability sets it apart from traditional alternatives. Certified to ISO 14001, Plasloc takes pride in building a sustainable future. While plastic consumption remains a global concern, Plasloc takes the responsible approach of using uPVC, a multi-use plastic, to manufacture its systems. What's more, the boards are made from recycled plastic, reducing waste and minimizing the demand for new plastic production. By choosing the Plasloc Demo Wall System, you not only contribute to a cleaner planet but also make a conscious choice to preserve our forests by opting for a timber-free alternative.
Excellent efficiency
Plasloc's Demo Wall System features a unique interlocking design, setting it apart from the competition. This innovative technology allows easy installation and assembly, in a safe and efficient manner without the need for additional components. The installation process is streamlined, ensuring minimal disruption to your project timeline. The system also accommodates doors, windows, and a range of optional extras such as LED lighting, power containment, and multimedia advertising.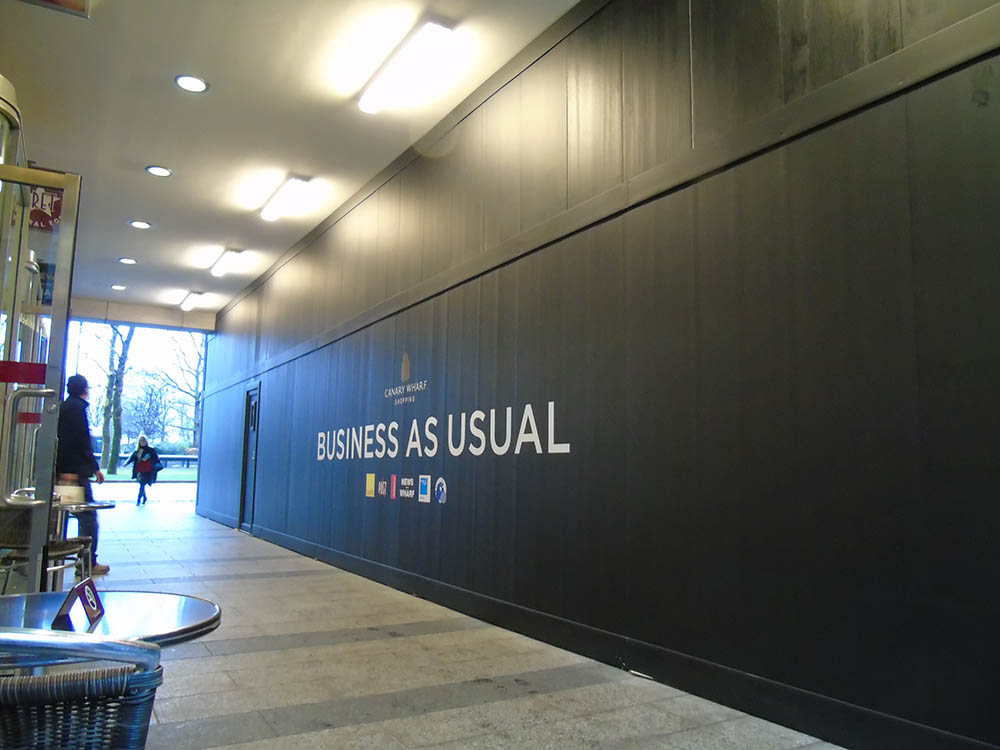 Bespoke wall partitioning solutions from sustainable hoarding suppliers, Plasloc
Are you searching for top-notch hoarding solutions for your upcoming project? Look no further! Plasloc offers an exceptional Demo Wall System that has been intelligently designed to protect your construction site effectively. Our temporary barrier system can expertly partition space and adapt to multiple applications, whilst offering attractive visual appeal and endless design opportunities. It is also extremely easy to assemble and install, with innovative interlocking technology that ensures conveniance and easy accessibility so your project can run smoothly.
For further information don't hesitate to contact us today, and a member of our friendly team will be happy to help you.