Whenever construction is taking place in retail or commercial, measures must be taken to keep those who may come into contact with the site safe. Internal hoarding products are ideal for both environments as the best way to secure the perimeter of the site. Here's the most common questions on internal hoardings answered:
What are internal hoardings made of?
Internal hoardings can be made from a wide variety of materials. Traditional options include timber and steel, though environmentally friendly options such as PVC-U can also be used. But, when choosing the type of material, make sure it's of the right quality for your installation so it will last and remain stable without damage or decay.
Our standard internal site hoarding wall system is made from robust, 100% post-consumer or post-industrial recycled PVC-U and can be re-used before being returned to be close-loop recycled again, ensuring zero waste and giving significant environmental benefits as well as being a cost effective and safe internal hoarding system.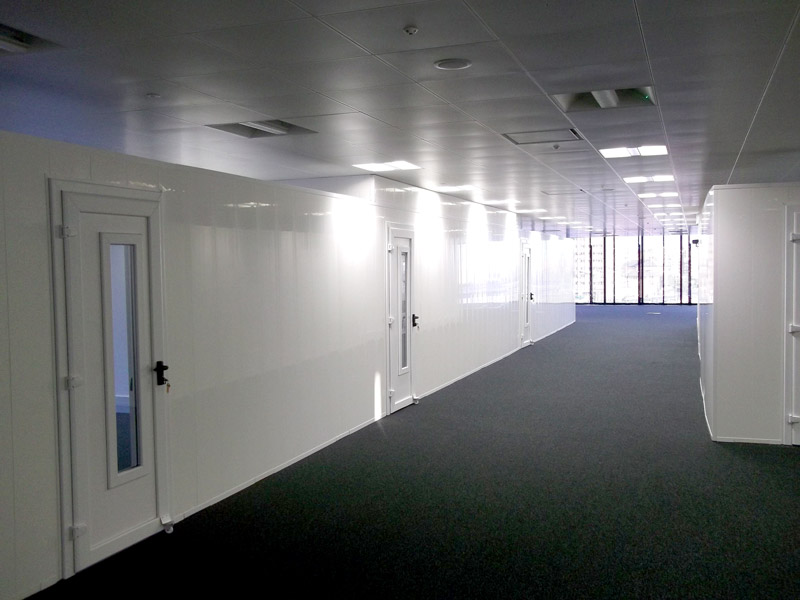 How long does it take to install internal hoarding?
The average time it takes to install internal hoarding from initial enquiry to being in situ is around 72 hours, however an exact timeframe is difficult as no two sites are the same size, while hoarding sizes may vary depending on the project.
Our freestanding PVC-U internal hoardings have been designed for efficient installation and safe removal and are structurally tested and certified to meet BS 6180:2011. The internal hoarding systems are available in 1.2m and 2.4m heights but these standard board heights can be extended using our specifically designed jointing strip. Our tongue and groove innovative cable and lighting containment can also be added to this for more bespoke installations.
What are the advantages of internal hoardings in healthcare?
In order for building work to take place in hospitals and health care facilities, internal hoardings are essential to cordon off areas of construction or refit  work or even just general maintenance.
They are perfect for minimising the risk of infection and help to cause minimal disruption to staff and patients, allowing both to move safely and freely between different areas to be unimpaired. They can also be used to help make temporary wards during a sickness outbreak.
We've provided internal hoarding solutions in hospitals and other medical environments thanks to our PVC-U internal hoardings being hygienic and easily cleaned to prevent infection and provide clinical segregation.
Our internal hoardings also provides minimal disruption, having been designed for efficient installation and safe removal and, unlike using timber and plasterboard hoarding that require cutting on-site, our innovative PVCu system needs no cutting on-site and fits together easily via a tongue and groove system. It is also freestanding so requires no floor penetration.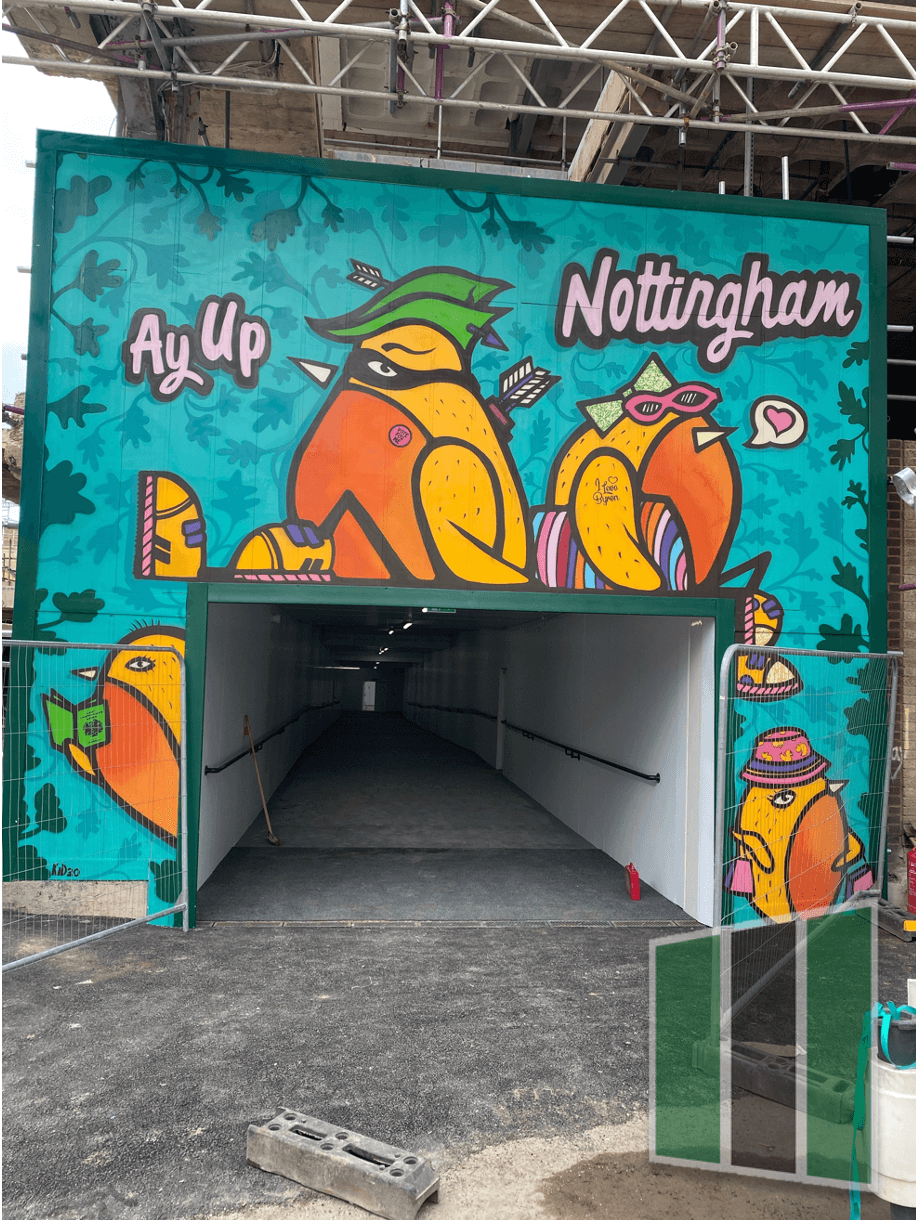 Can advertisements be fitted to internal hoardings?
Advertising is an important consideration whenever temporary internal hoarding systems are required for a project. At Plasoc, our patented PVC-U internal hoarding system appears clean and light and can be customised with your corporate colours.
They are also available with Dibond, foamex or Vinyl printed graphics along with clip-in posters, and we can even incorporate multimedia advertising and corporate colours onto them, allowing us to meet any potential advertising requirements. Our standard range can also incorporate doors, windows, LED lighting and power containment.
Bespoke temporary internal hoarding systems from Plasloc
Are you a construction site or project manager in need of temporary internal hoarding for a project you're working on? When fitted by our expert team, we ensure for compliance with all relevant legislation, so work can progress safely and efficiently too. Give us a call on 01626 912216 or get a free quote online today.