Here at Plasloc, we provide easy to install, sustainably sourced external and internal hoarding systems to a diverse range of clients in sectors that include construction, medical and retail. Our regular involvement in the retail sector has led to us working with clients that operate both locally and nationwide. Here is a round-up of the best of them.
Selfridges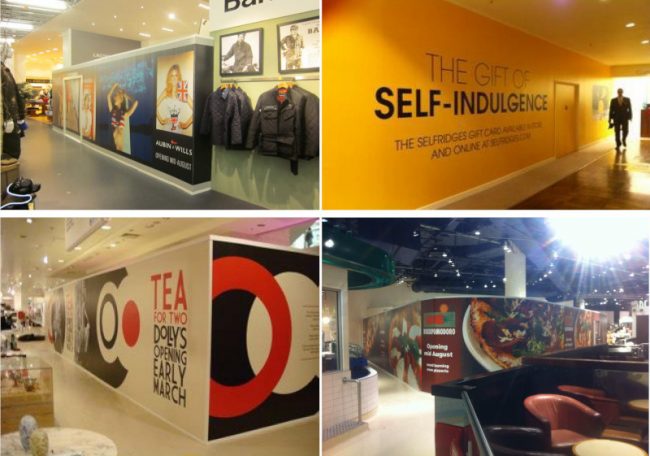 Also known as Selfridges & Co., Selfridges is a chain of high-end department stores that was founded in 1908. Their shop on Oxford Street, London, is the second largest in the UK and their other store locations include The Trafford Centre, Manchester, and the Bullring in Birmingham. Pictured above is a variety of internal hoarding systems that we provided for them, complete with a variety of advertising graphics to suit the location.
Sainsbury's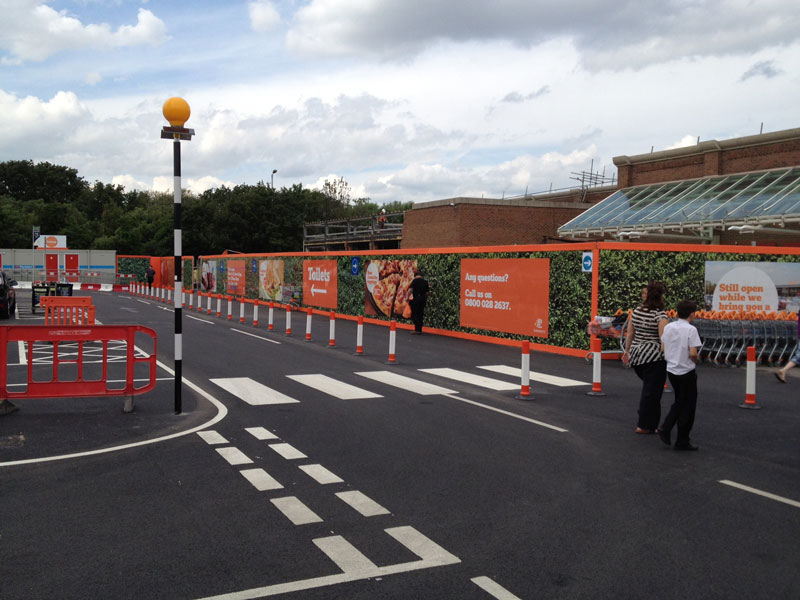 Supermarket chain Sainsbury's was founded in Holborn, London, in 1869 by John James Sainsbury. Today it is the second largest supermarket chain in the UK with subsidiaries that include Argos and Sainsbury's Bank. We've provided our hoarding systems to their projects in locations all over the country, including the external hoarding system pictured above.
David Lloyd Clubs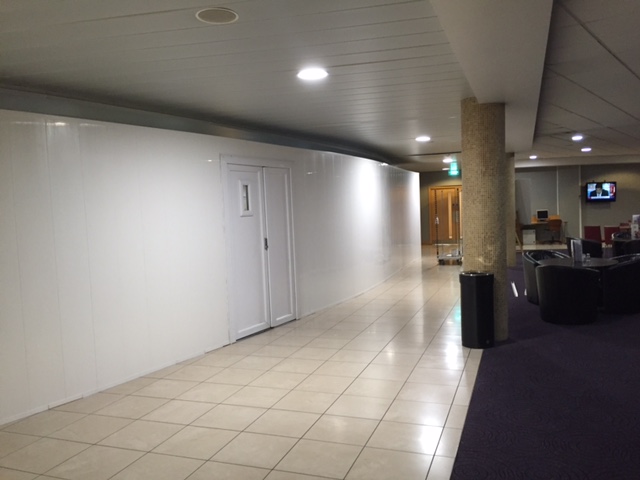 Founded by former British tennis player David Lloyd in 1982, David Lloyd Leisure is a health, sports and leisure business that runs 96 health clubs and gyms across the UK and Europe. Pictured above is the internal hoarding we provided to PDS designs for the David Lloyd club in Lincoln. However, our internal hoarding has been used in a variety of their locations, including Twickenham, Leeds, Ipswich, Dudley, and Watford.
Debenhams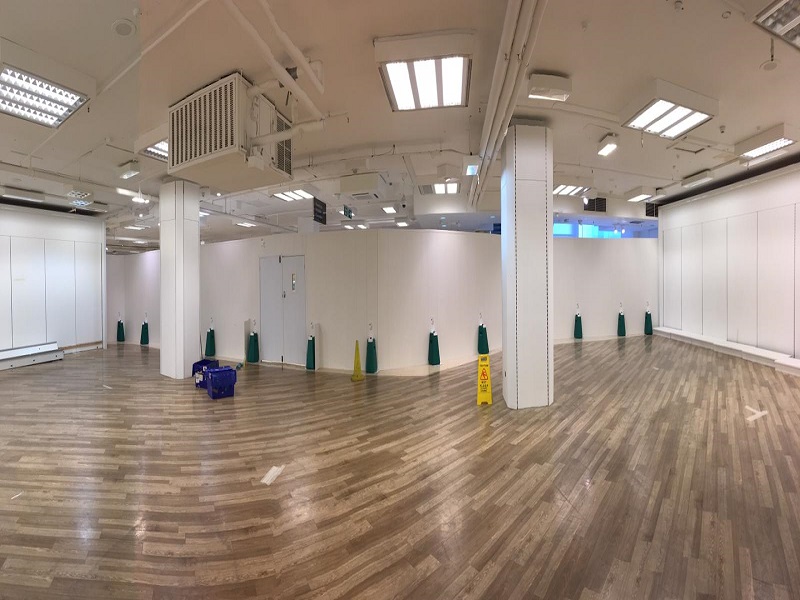 Multinational retailer Debenhams operates in a department store format in 178 locations across the UK, Ireland and Denmark. Working with Swoon, specialists in bespoke designed furniture, we provided internal hoarding systems for use in Debenham's stores located in Guildford, Manchester, Clapham, Brighton, Bristol, Chelmsford, Glasgow, and Cardiff. The internal hoarding system pictured above was used in the Guildford store.
Glasgow Fort
Located in Auchinlea Park on the outskirts of Glasgow, this large, 'out of town' shopping centre contains a huge variety of shops, almost 20 different eateries, a Vue cinema and even houses state-of-the-art fitness facilities.
Carphone Warehouse
The Carphone Warehouse is a mobile phone retailer with over 2,400 stores across Europe. Its outlets are located everywhere from small-town high-streets to large city shopping centres and the company has over 11,500 employees.
Retail hoarding systems from Plasloc
Plasloc install both internal and external hoarding systems, the features of which include:
Can either be plain white or have graphics applied to it for advertising or artistic purposes
Environmentally friendly – built from 100% recycled post-consumer or post-industrial PVC-U and is recycled back into itself at the end of its life
Quick and easy to install and dismantle, ensuring for minimal disruption to the progress of the project
Utilises an interlocking system, removing the need for ground penetration
Light and clean in appearance and built to last
We operate nationwide so please feel free to call us on 01626 356 995 for more information, or if you require any of our hoarding systems for your next project. You can also get a quote from us online.