Choosing the right hoarding panels supplier is important for ensuring your project can run as smoothly as possible. As we've supplied our patented PVC hoarding system for use in nearly 6,000 projects, we've formed a few ideas on how to choose the right supplier. So to help you find the right one for your project, we've decided to share them with you in this blog.
Choosing a hoarding panels supplier for larger projects:
A proven track record working with larger clients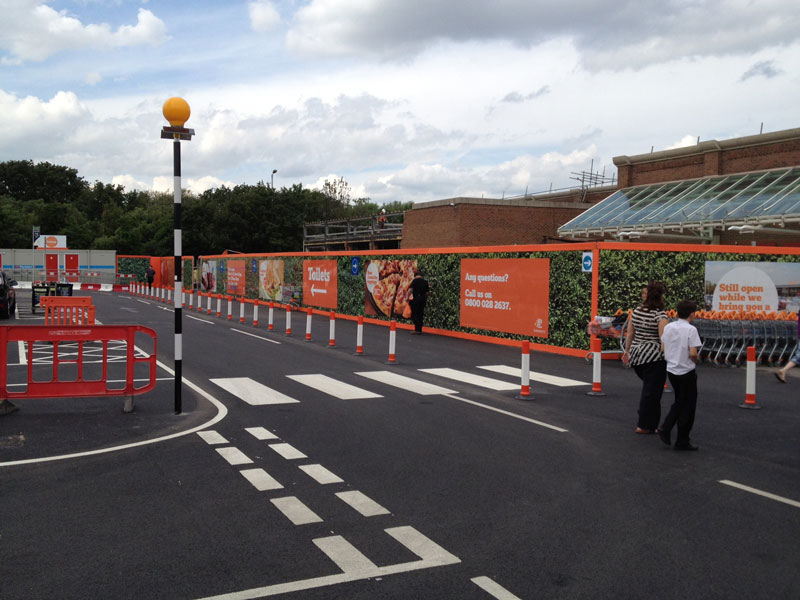 If you require hoarding for a sizable project, it's important that your chosen hoarding panels supplier has a proven track record of working on larger projects. Here at Plasloc, we've provided hoarding solutions for a wide range of large projects for clients like Sainsbury's, British Airways, Burger King, and even for Wembley Stadium. Therefore, we have extensive experience helping large scale projects to progress.
Hoarding that will last for the duration of the project
If your project is due to last for a few months or more, you also need hoarding that is durable enough to last for the duration of the ongoing construction work. Timber hoarding, however, can weep over time, especially if subjected to extensive weather exposure. On certain occasions, this has even led to timber hoarding collapsing and injuring innocent bystanders. However, our PVC hoarding is ultra-durable and built to withstand severe winds and heavy rain so once we've fitted it, you can forget about it giving you any issues.
Choosing hoarding panels suppliers for smaller projects:
Hoarding that can be fitted and removed quickly and efficiently
For smaller construction projects, the amount of time you have for project completion is likely to be quite short. So you can begin as quickly possible, it is, therefore, important to find a hoarding solution that be can be fitted swiftly and efficiently. Fortunately, the patented, external PVC hoarding from Plasloc utilises an interlocking system that requires no ground penetration. This allows us to fit it and remove it quickly and efficiently, minimising the amount of disruption caused to your project.
Experience working on smaller projects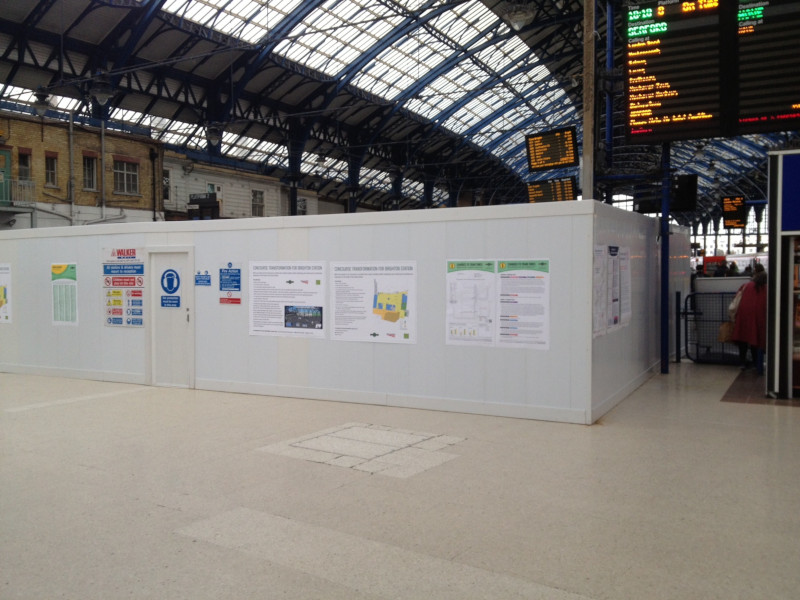 Like with larger projects, it's important that your supplier has experience working on projects that are the right size. We have extensive experience working with small and medium-sized enterprises, providing hoarding solutions for short-term use and for smaller construction works. Therefore, not only can we provide the right hoarding for the job but we can also provide useful project advice too.
Competitive pricing
No matter the size of your project, it's important you don't go over your budget allocation. A good way to do this is to use a hoarding panels supplier that can offer excellent prices on their hoarding solutions, as we do here at Plasloc. Feel free to get a quote from us using our online quotation provider.
If you require durable, sustainable and competitively-priced PVC hoarding for a small or large construction project, choose Plasloc as your hoarding panels supplier today. To request our services or for a free quote, give us a call on 01626 356 995 or contact us online.